Whitney Museum started planning the exhibition in late 2019, when the world was a different place than it is today in a number of different areas of everyday life: socially, politically and sanitarily.
Although current conditions' are not new, their intersections, their intensity, and their ubiquity created a context in which past and present, have blended together.
The show is a reflection on these precarious and improvised times through the work of 63 artists and collectives that span generations, mediums, and geographic borders; their contributions are dynamic, morphing into different forms during the course of the show. Artworks change, walls move, and performances animate the galleries and surrounding objects, as Renée Green's Space Poems, a series consisting of colorful banners that include designs, phrases, verses, diagrams, or names, an archive of the artist's interests and thoughts. 
Another interesting output is Lucy Raven's moving-image installation in her trilogy of "Westerns" using a variety of cameras and imaging techniques, Raven captures the trajectory of the pressure-blast shockwaves that move through the atmosphere in the wake of an explosion.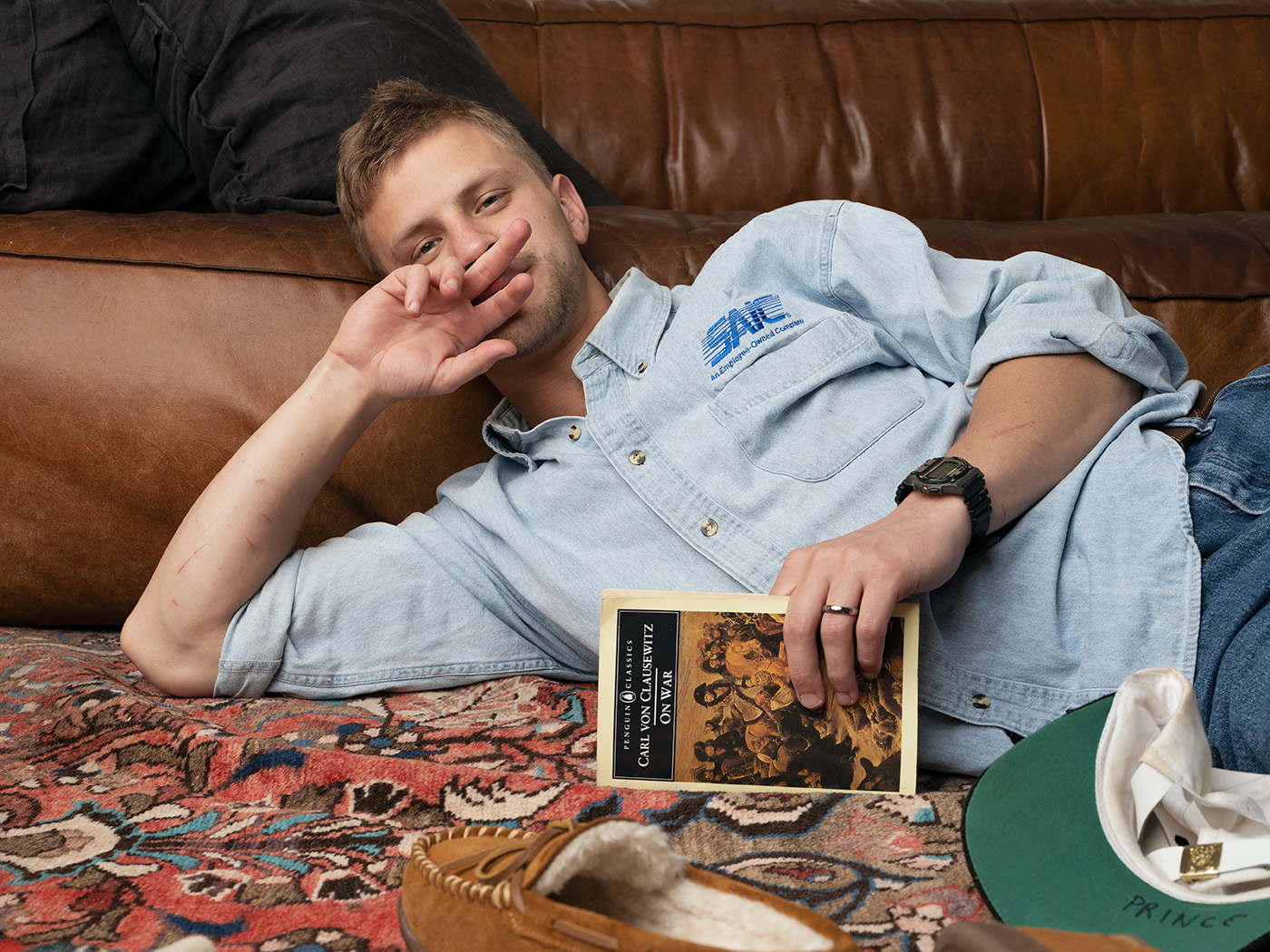 The fact that spaces constantly change and transform throughout all the show, highlights  the polarity of the acute contrasts in our society. And thus, the contradictions within the museum environment are also glaring: one floor is a labyrinth, a dark space, another is an open space, filled with light. 
"Quiet as It's Kept" is Biennial's subtitle, a colloquialism sourced from novelist Toni Morrison, typically said prior to something, often obvious, that should be kept secret; but in this occasion it is mainly the epitome of the show's journey, narrating the above mentioned dark realities unspoken of, and also referring to its split between shadow and light.
In this regard, Buck Ellison's work is a clear example of our society's polarity, as he depicts Erik Prince, founder of the private security firm Blackwater, living his life on a ranch in Wyoming in 2003, when the firm he started received its first high-profile U.S, and a few years before its guards would massacre 14 Iraqis in Baghdad's Nisour Square. Ellison stages all of his photographs, hiring actors, sourcing props, carefully researching all filming locations. "Erik Prince," Ellison has said, "is often touted in the media as a war criminal, as a political shadow figure, as a monster," especially following Blackwater's massacre of seventeen Iraqi civilians in 2007. "I'm interested in what happens when a viewer is forced to get close to a 'notorious war criminal.' The camera is good at building desire, but I'm curious if it would also let us be curious or feel empathy toward a figure like Erik."
On this line, there's also documentary-style Alejandro Morales' art: unable to travel to his hometown of Ciudad Juárez, Mexico, during the pandemic, Morales began looking for images of the city on Google Maps. The artist, who typically draws his materials from archival sources, found images of Juárez that document everyday scenes as well as evidence of the drug, war, and militarization that have strong impacted this city. The result is what the artist has called a "taxonomy not just of the city but also of the aesthetics of Google's processing: glitches, overlapping, and blurring as well as the city's architecture, flowers and trees, working people, animals, and its militarization."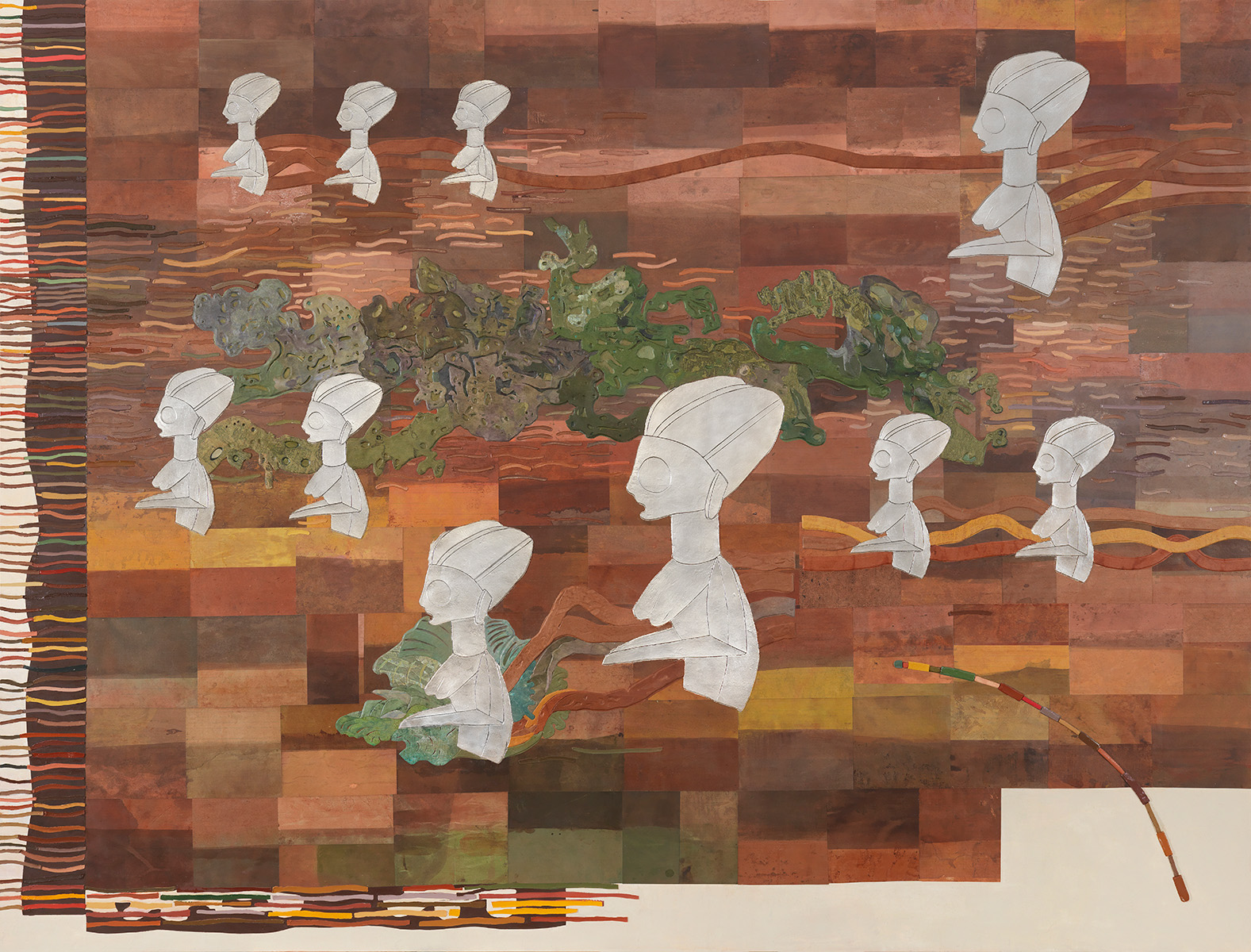 "Rather than proposing a unified theme, we pursue a series of hunches throughout the exhibition,"
From this it follows that research-driven conceptual art can combine the lushness of ideas and materiality; that personal narratives sifted through political, literary, and pop cultures can address larger social frameworks; that art can complicate the meaning of "American"
by addressing the country's physical and psychological boundaries; and that our present moment can be reimagined by engaging with under-recognized artistic models and artists we have lost. A deliberately intergenerational and interdisciplinary show, proposing that cultural, aesthetic,
and political possibility begins with meaningful exchange and reciprocity.