Wes Anderson. Asteroid City
Focus Feature
From September 14th, 2023
Asteroid City is a desert town, a small dot in the American Southwest. It is 1955. The town's most famous attraction is a giant meteor crater and a nearby celestial observatory. On the weekend when the narrative is inhabited, the military and astronomers welcome five science award-winning children to show off their studies and inventions. Not far away in the hills, the horizon hints at the mushroom clouds of atomic testing. The scene set for Wes Anderson's new film tells a hilarious comedy, begins with dazzling creation full of images to run your eyes over, but also as profound and reflective as any of Anderson's work. What begins as a celebration to honor the achievements of the Junior Stargazers instead receives an unexpected visitor: an alien. Asteroid City is shut down and the military finds itself having to concoct a false cover story. However, the precocious geniuses devise a plan to get the news to the outside world. However, in Anderson's incredible way, the story becomes gigantic. In the east, the characters are on stage preparing a show called "Asteroid City." Right here we discover the behind-the-scenes and life of the actors in 1955. Characters connected to the world of theater, perfecting their craft to become stars. Funny and irreverent, fantastic and cosmic, imaginative. An inward and personal examination of complex family relationships and new love stories, of parents and children, of secrets, discoveries, and adults pushing boundaries. An endless West and a gray East, all told under the director's skillful lens in a perfect emotional balance that no one can think of achieving.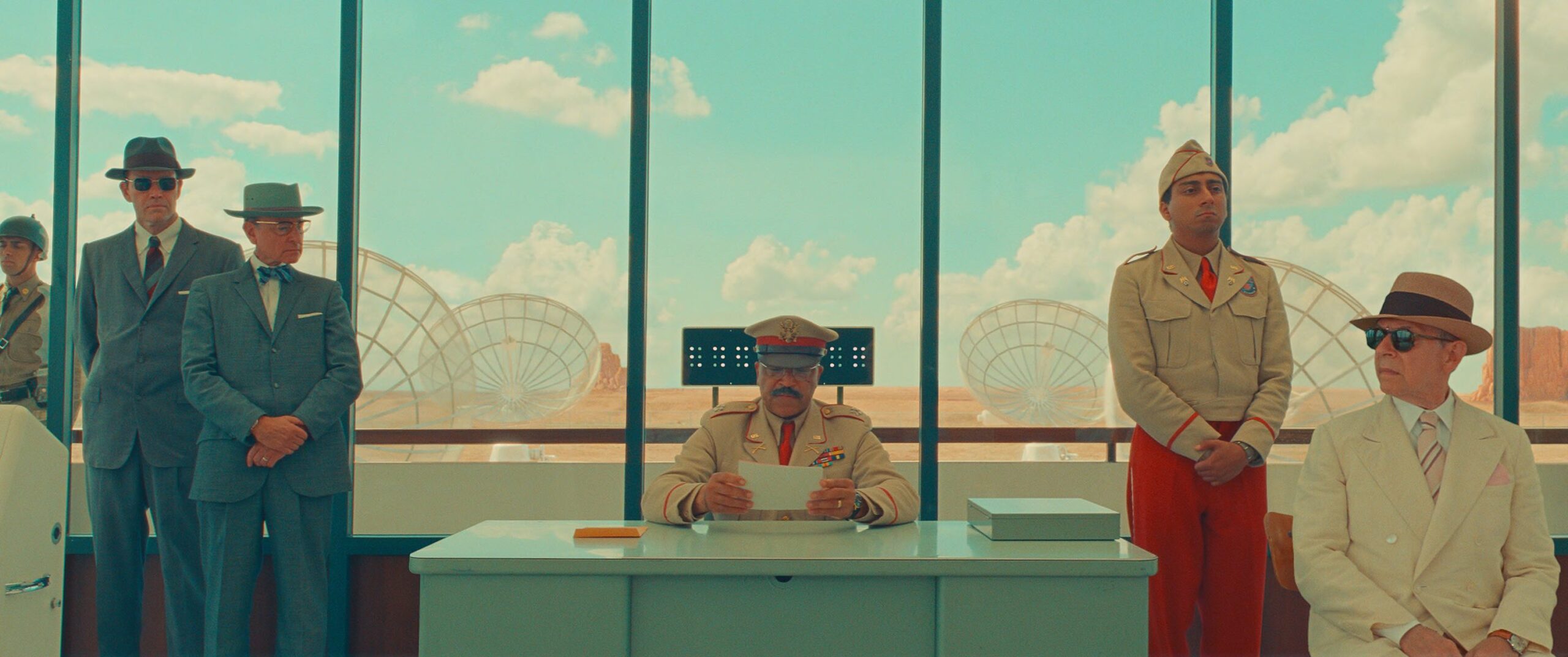 "I always feel that a film for me is not just an idea. It's sort of at least two separate things that come together and start to become a film."
 Asteroid City is Wes Anderson's latest creation, immediately familiar in feeling and mood. It is a dreamlike place where the universe is contemplated: there is love and loneliness, pain and hope, the meaning of life and the meaning of death. Like every place of Anderson, it is unexplored and unknown, with astounding detail and scale, but the essence of world-building is always rooted in the individuals who populate it. He takes us with him on a journey through the desert, but the roads leading to the destination connect two distinctive and characteristic aspects of 1950s America: the theater and the West. 
Wes Anderson – Asteroid City: Exhibition will open to the public from September 23rd, 2023 to January 7th, 2024 at the Milan spaces of Fondazione Prada. It will bring together original sets, objects, props and costumes from Wes Anderson's film Asteroid City, which will have its Italian premiere at Cinema Godard on September 22nd.