With Rive Droit, Anthony Vaccarello says he wanted to cross the Seine to the right bank to establish another chapter in the history of Saint Laurent. The left bank – the rive gauche – is in fact the fashion house's original birthplace. With this space, Saint Laurent reflects on the boundaries of fashion, presenting collaborations and playing with the Maison's products. One example is the limited-edition selection THRILL ME: necklaces, bracelets and earrings with skulls and crossbones, ready-to-wear pieces, including a distressed mohair jumper. With Rive Droit, Saint Laurent is targeting a wider audience, offering for this occasion products inspired by the traditional British holiday of Halloween. A new product launched in collaboration with Danish brand Bang & Olufsen, the exclusive Boesound A9 generation speaker, is already iconic for the brand.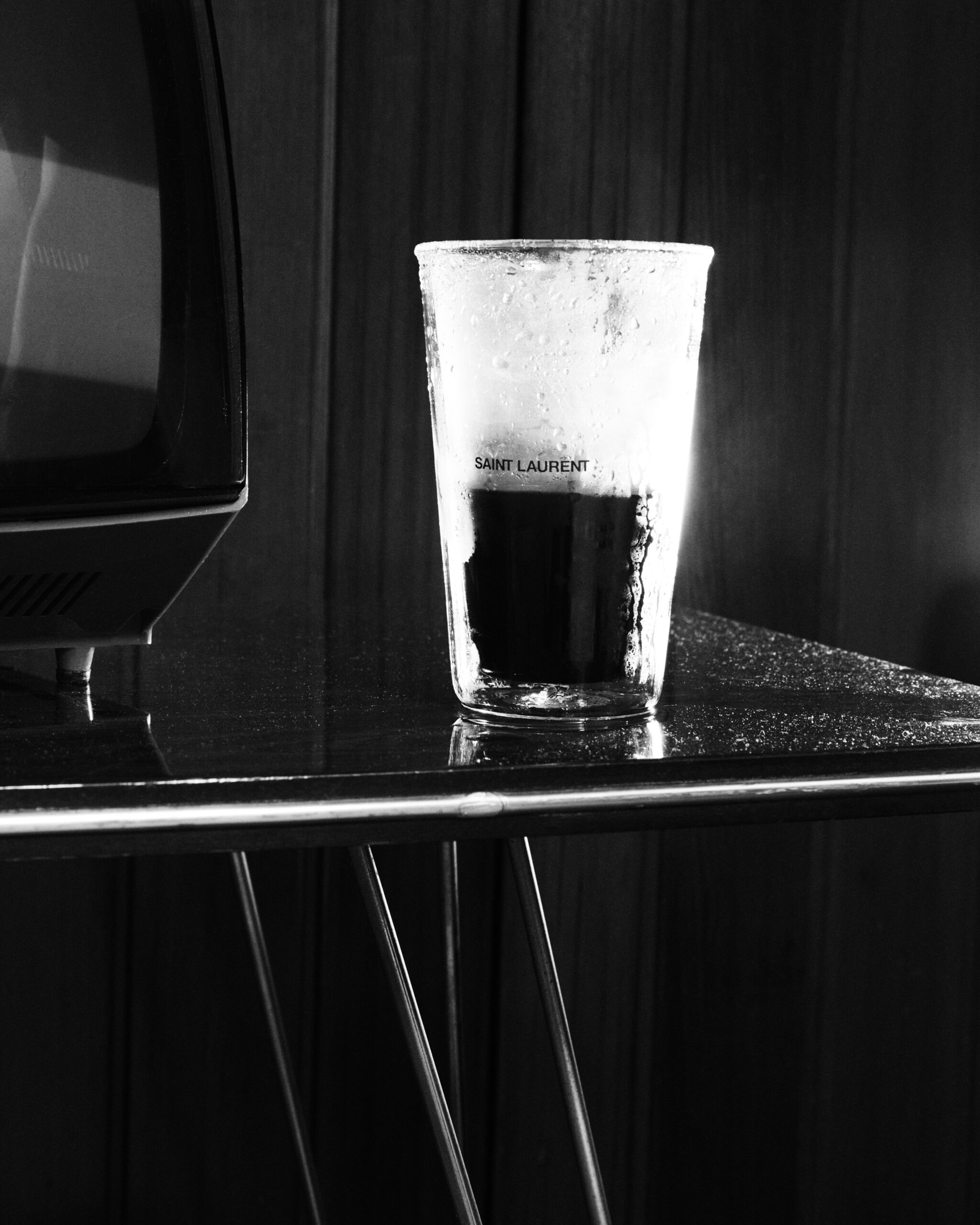 "The Rive Droite shop is a nod to Saint Laurent Rive Gauche, the line that led to the democratisation of the house's style in the late 1960s."
The collection features the wood and mica stone backgammon board game: a sophisticated game set designed not only for leisure, but also an elegant addition to the home décor. The set showcases intricate details and quality craftsmanship, offering an elaborate design to a simple game. The Skull and Crossbones jewellery, on the other hand, is for those who like a dark/punk touch. As can be understood, Rive Droite is a personal and modern project that is increasingly developing at a time when everything in fashion is formatted – trying to take on aspects of reality and light-heartedness. In the shots taken, we once again recognise the unmistakable sophisticated trait of the brand even in the communication of a small capsule collection. This is also reflected in the architecture of the shop, a modular space capable of transforming itself for every occasion, while maintaining the brand's distinctive traits. The idea of Rive Droite is to be that place for life and expression, showing at the same time how Saint Laurent is more than just a luxury brand, but an attitude and an aesthetic choice of life.