Rachel Seidu describes herself as a "visual storyteller": she is a documentary and portrait photographer, but through her shots she manages to tell entire stories by placing the viewer within a sensitive and emotional journey. The artist, who is originally from Nigeria, shares love and her relationship with her homeland in the images, transforming the intimate environments of her country into artistic landscapes that express a strong sense of belonging. The viewer is transported through an experience in which he gets to know Rachel's world, becomes passionate about it, and understands her point of view: through the photographs, she breaks down any stereotypes related to African culture, gender, race, and sexuality, creating personal and hyper-realistic narratives with the power of the images. 
Her photographs take the viewers on an emotional journey creating intimate stories of her subjects that are both accurate and real.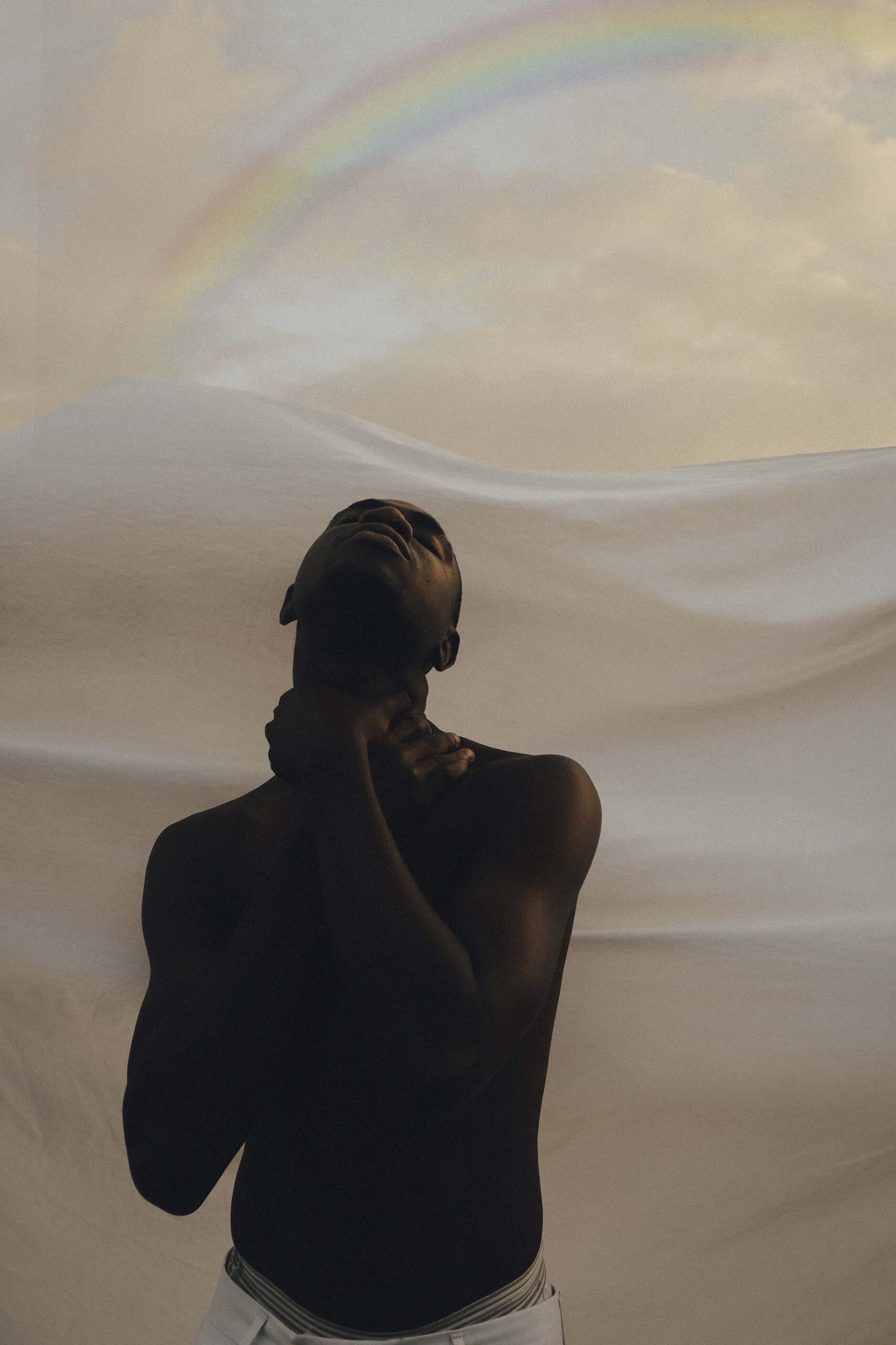 Anthony Vaccarello for the seventh edition of the Saint Laurent Rive Droite Fanzine invites Rachel Seidu to exhibit seven of her shots in Paris and Los Angeles stores. Mixing natural portraits with conceptual images, the Nigerian photographer creates multiple intimate stories that tell her environment, her country and her people: she focuses on the expression of faces and body movements, getting close to her subjects and capturing their everyday interactions and emotions. The shots raise confidence, peace and joy, celebrate African culture by showing its more elegant and confidential side, and transform the people portrayed into characters of shared tales open to be explored in depth. Seidu challenges society, which she describes as rigid and oppressive, by capturing moments of vulnerability and tenderness, showing audiences the real and hidden side of people. The photographer's seven visual stories make us breathe in part of her life and her relationships, make us feel close to people who are miles and miles away from us, and make us discover a new and unexplored landscape of her Nigeria.
For further information ysl.com.
She tells stories as powerful as those told in books. She describes herself as a visual storyteller.