An occasion that demonstrates each year how photography is sensitive to its time and how it can echo its profound questions and necessary evolutions. The days in which Paris Photo unfolds are a true opportunity for play and exploration of photography's evolution. 
In its 26th edition, the event reaffirms its commitment to emerging artists through the Curious section and pays special attention to the evolution of this medium, particularly by introducing a new section devoted to digital art. In addition, Fiona Rogers, curator of the Victoria & Albert Museum in London, is engaged this year in curating the sixth edition of the Elles x Paris Photo. This program, conducted in close collaboration with Kering – Women In Motion and the French Ministry of Culture, along with the Elles & Cité residencies, reaffirms Paris' commitment to better recognition and visibility of women, whose place in photography is growing year by year. As an international event, Paris Photo also offers an opportunity to highlight the vitality of the French scene, its galleries, and its artists, who contribute to the diversity of photographic creation.
Booths at the international fair include the Éphémère Louis Vuitton library, which presents The Editions commissioned by the house. Celebrating the art of travel since 1854, this fall it adds three new perspectives to its Fashion Eye collection – avec affection at spirit: Austrian Stefanie Moshammer who plays with Viennese clichés and delivers an unexpected portrait. Then, French photographer Frank Horvat presents a project revealing 1960s Hong Kong; finally, Omar Victor Diop decides to collaborate with Lee Shulman, creator of "The Anonymous Project", to portray Deauville in joyful melancholy, enlarging the streets of the iconic seaside resort and linking it to his native Dakar. The Grand Palais Éphémère welcomes many challenges in this edition and introduces new and original curatorial directions so that the photographic medium is interrogated about its limits and possibilities.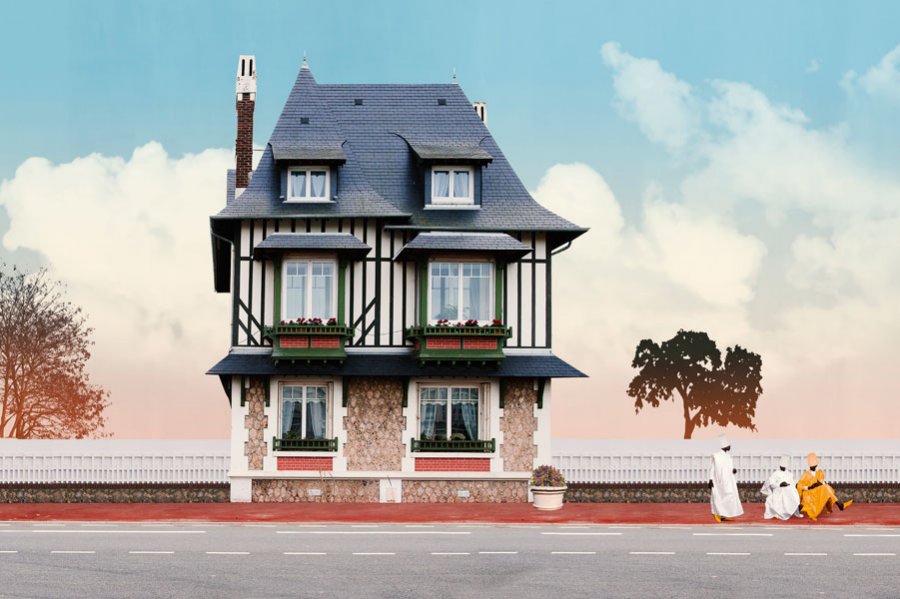 Galerie Suzanne Tarasieve – Juergen Teller, Go-Sees
The Go-Sees, London, 1998-1999 is a seminal collection from Juergen Teller's early career. Made over the course of a year, beginning in May 1998, and shot from the threshold of Teller's studio in London, the title of this series documents a technical term for a photographer's first encounter with a new model. Unlike a casting, the Go-See is the testing ground, that is, the open meeting between photographer and model. Framed by Teller's studio door, the girls are portrayed in different guises: shy, confident, hopeful, disengaged, energetic, relaxed, and in casual clothes. Transgressing fine art and fashion photography, the models' portraits, like all of Teller's work, are never retouched. The instant style, with direct flash and spontaneous, unusual angles, eschews the refined visual protocols so closely associated with the creative world.
The Curious section welcomes 16 galleries from 9 countries and once again illustrates the dynamism of the young international scene within Paris Photo. Selected by the new artistic director, Anna Planas, 17 artists are participating in the fair for the first time with a solo exhibition.
Milani Gallery – Hoda Afshar
Milani Gallery presents the first solo exhibition of Hoda Afshar. Through her photographs and moving image works, the artist, born in Iran and living in Melbourne, examines the act of image-making itself. Her deeply researched yet emotionally sensitive work can be seen as a form of activism as well as a refined artistic investigation.
For further information milanigallery.com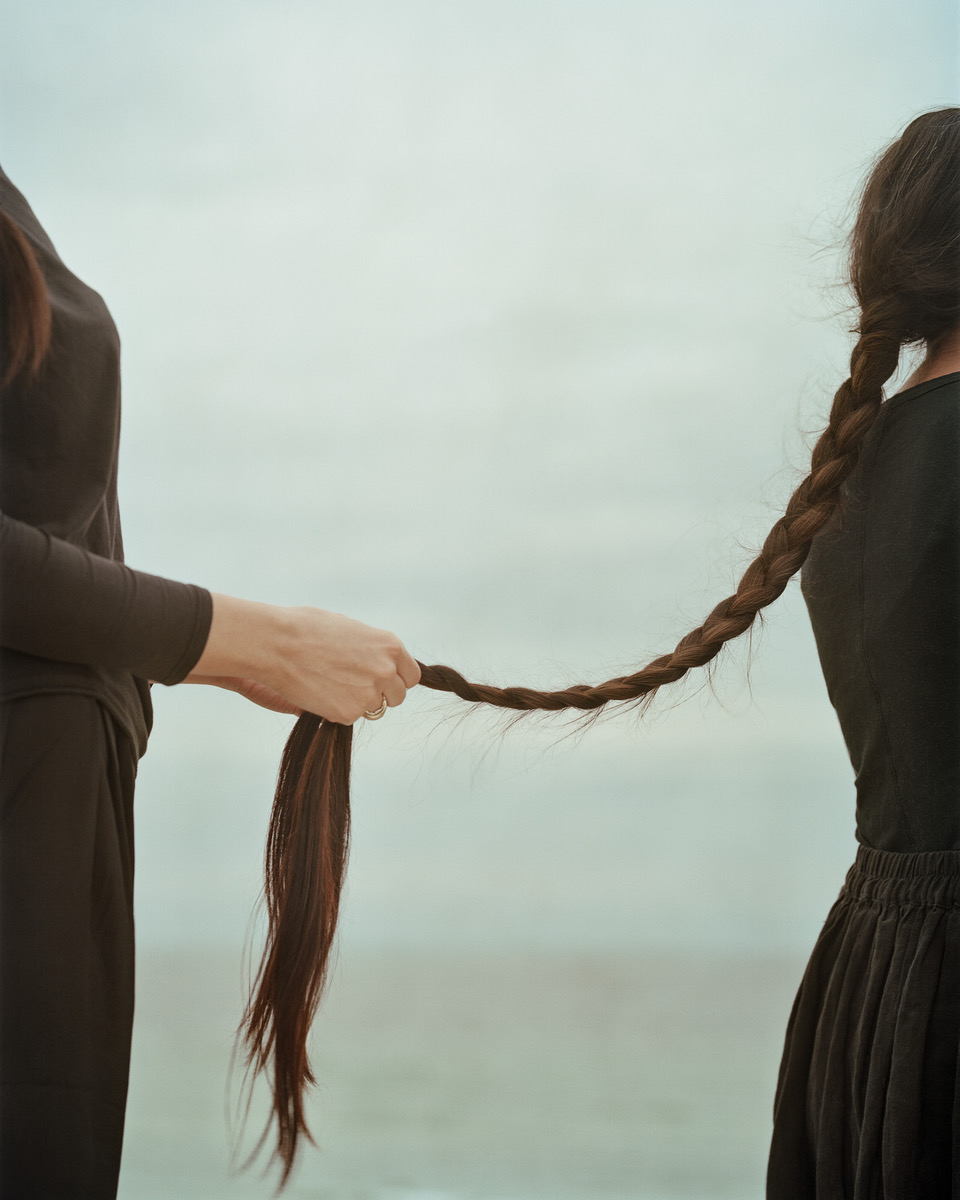 Gagosian – Still Life Stilled 
Still Life Stilled is a stimulating as much as catalytic presentation, organized by Joshua Chuang, of historical and contemporary works that explore photography's unique ability to invest inanimate tableaux and find meaning in the suspension and lightness of the theater of life. On view are a selection of works by Nan Goldin, Richard Avedon, Tyler Mitchell, Irving Penn, Jeff Wall, Taryn Simon and Roe Ethridge. Roe Ethridge's photographs include Decanter with White Roses (2017-23), Oslo Grace at Willets Point (2019) and Refrigerator (1999), scenes carefully selected to create a dialogue also with works from Nan Goldin's Ballad of Sexual Dependency, a series characterized by the vitality of its subjects, such as Breakfast in bed, Hotel Torre di Bellosguardo, Florence (1996), which, while not populated, is rich in presence and references to the artist's life.
For further information gagosian.com
Christian Berst Art Brut – Tom Wilkins, My Tv girls / Bad Timing
Christian Berst Art Brut gallery presents, for the first time in exhibition form, Tom Wilkins' My Tv girls series. This series of television images was created between 1978 and 1982 in Boston and features women as its sole subject, with one exception: the series ends with the artist's own self-portrait as a woman. Tom Wilkins becomes the subject of his own research. He poses as a woman, immortalized in a mirror, with his face hidden by the camera and wearing a bra. This seemingly mundane disguise reveals a man's deep need to escape gender assignment, paradoxically using the stereotypes perpetuated by the society of his time to define himself. Accordingly, in each of these photographs Tom Wilkins handwrites "bad timing" on the lower white strip of the Polaroid. They fit into the temporal mechanism enacted by the author and contribute to the narrative of the artist's imagined self-definition.
For further information christianberst.com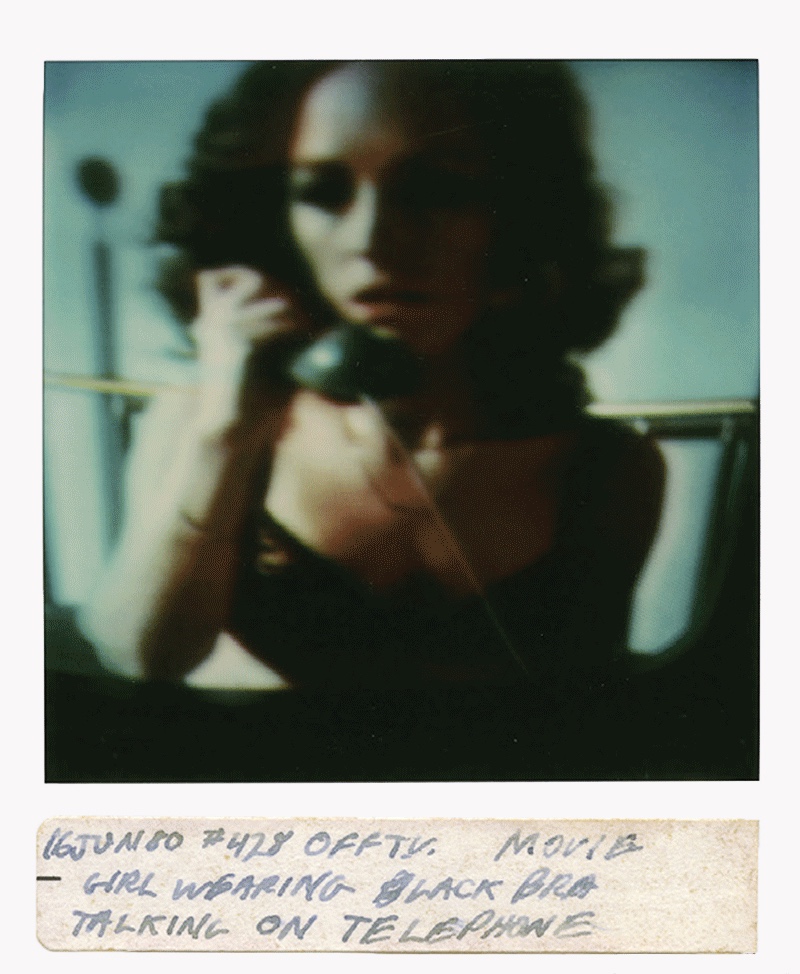 Webber Gallery
The feeling inside Webber Gallery's booth A3 is of watching something very thin and very small become large and powerful. Swiss artist Senta Simond produces a cryptic gesture that one is inevitably fascinated by. The artist portrays the unmistakable tenderness and fascination with the feminine. It is a reciprocal portrait, an exchange in which the individualities of the artist and the subject mingle, leaving their traces on the other. Also playing with this same naturalness is Chris Rhodes, an eye, his own, that reveals a timeless beauty within the everyday. Reflecting on our everyday landscape and life's fleeting moments, the British-born artist works intuitively with environments and subjects, celebrating the allure of the ordinary.
For further information webberrepresents.com
Christophe Guye Galerie – Jung Lee
At the Christophe Guye Galerie the solo exhibition of Jung Lee. On display are works from the Aporia and LOVE series, some of which have never been exhibited before. The artist is best known for her documentary photographs of texts in the form of neon inserted directly into the landscape. By contrasting sentimental phrases with stark layouts of deserted plains or barren snowfields, the artist creates strong emotional states. Lee investigates the language of love and the deep state of loneliness into which passion for the beloved throws the body. She picks up stereotypical expressions "I am lost in you" and "Have you ever loved me?" and resonates them in the form of powerful screams.
For further information christopheguye.com