[…] There are women who are free
who understand how to keep going 
there are women flowing over the edge 
there are women who had to pretend they are women 
there are women who no longer want to be women […]
On February 15th we all gathered for a special day of talks and screenings on the occasion of MIU MIU Women's Tales new chapter. The acclaimed short-film series which has now reached its 25th edition, invites today's most profound and original female directors to investigate vanity and femininity in the 21st century.
In the charming context of 5 Hertford Street, one of London's most influential members clubs designed by Turkish designer Rifat Ozbek, where the English country house style is infused with what may be described as a Lewis Carroll's inspired atmosphere, we discussed the female gaze, being a woman in the male-dominated film industry, identity, the importance of consent on and off the screen and how to balance the creative agency and other people personal stories and narratives. The three talks moderated by Simran Hans, Susie Lau and Fiona Lamptey were graced by the presence of a series of incredible directors, artists, and actors, from Filipina filmmaker and actress Isabel Sandoval to American writer and director Janicza Bravo and Polish screenwriter and producer Malgorzata Szumowska, who had participated to Miu Miu Women's Tales previous chapters.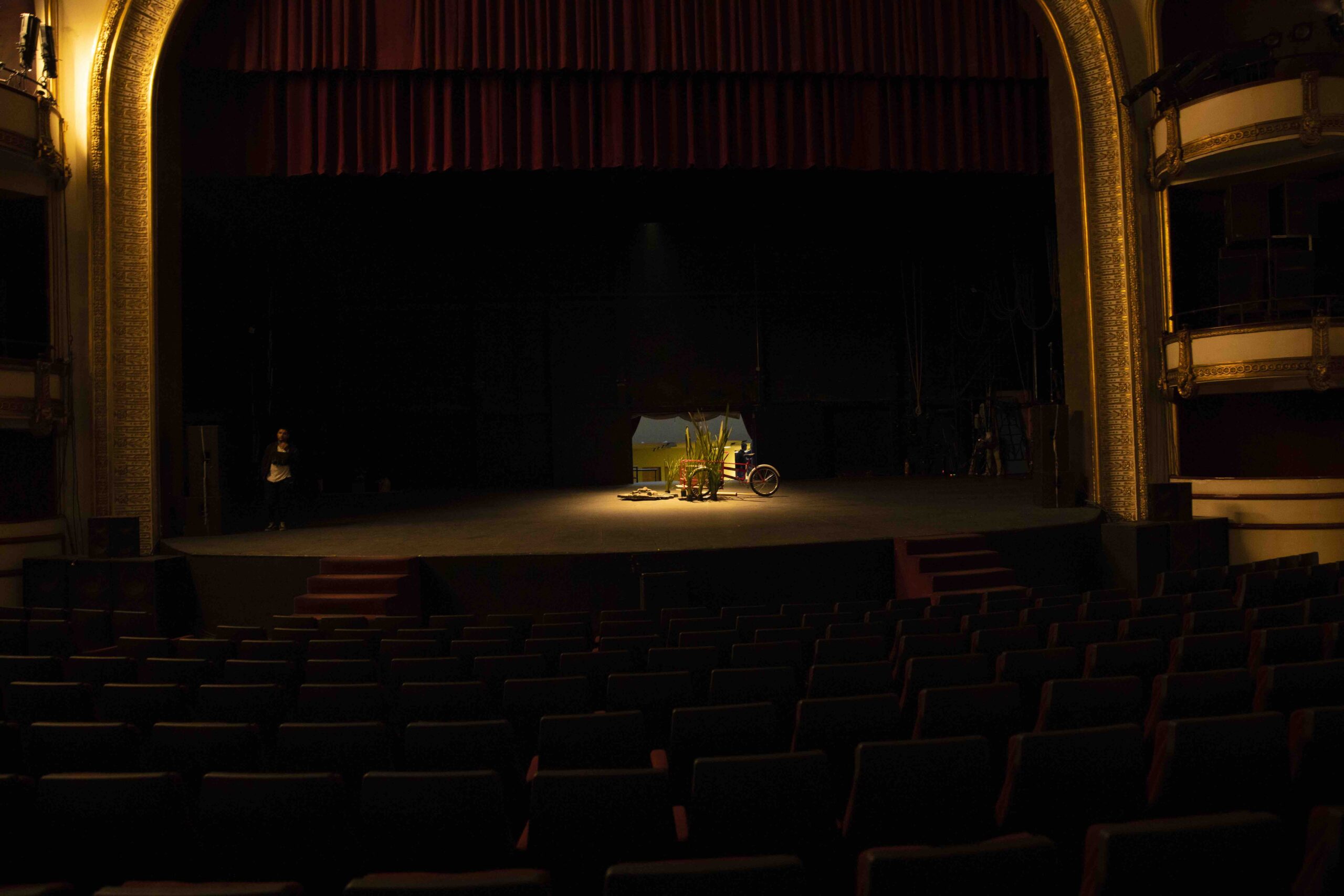 "Films are for the people, for young women, women, men, to see how it feels being a woman today"
As the sunlight of a spring-like day filtered through the windows, the performance of London-raised poet Kai-Isaiah Jamal softly had the crowd's chats murmur and glass jingling silent and powerfully conveyed the importance of MIU MIU Women's Tales project: not only a platform to celebrate the work of incredibly talented and visionary women but a space to foster important discussions which go beyond the mere concept of gender, to broaden its conception and ultimately create a cultural language which truly allows everyone to address who they are and who they want to be.The epitome of such an insightful day was the premiere of MIU MIU Women's Tales 25th episode EYE TWO TIMES MOUTH, written and directed by Mexican filmmaker Lila Avilés.
Avilés, whose feature film, The Chambermaid, was chosen to represent Mexico at the 92nd Academy Awards, immediately stood out for her sensibility in portraying the simple truth of life, respectfully delving into people's stories and personal universes. In EYE TWO TIMES MOUTH, she also taps into her background going back to her first encounter with opera when working on a Mexico City production of Madama Butterfly, "I was in love". In this poetic short film, the director's interdisciplinary curiosity truly stands out as she tells the story of Luz, played by real soprano Akemi Endo, who works at a gallery but whose real passion and purpose in life is to be an opera singer. As she gets invited to audition for Madama Butterfly at one of the principal theatres in Mexico City, Luz must practice. Her friends Lucian and Chío will accompany her through this journey teaching her how to make her voice and hands dance together, resonating  with the divine geometry that governs the world. EYE TWO TIMES MOUTH is a story of metamorphosis and blooming which are inherently part of the "ongoing journey through life that each one of us experience" as Avilés warmly shared during the talk after the screening.