Ghesquiere himself used the word "goddesses" to define the female super-heroines who walked the show under a breathtaking sunset at The Salk Institue in San Diego, considered one of the world's leading research centers in the world, as evidenced by the contributions made by its scientists in the study of anti-Covid vaccines.
The brutalist building, designed in 1965 by the architect Louis Kahn, it is also one of the most spectacular places on the west coast of the United States, a magic place where the sun shines in all of its brightness, and combined with shimmering water, turns everything it touches into gold.
"The light here is constantly changing throughout the day, and I wanted to create pieces that reflected its movements and reverberations," the designer affirms at the end of the show. "To do that, I worked on metals like bronze, silver, and gold in a way I had never done before."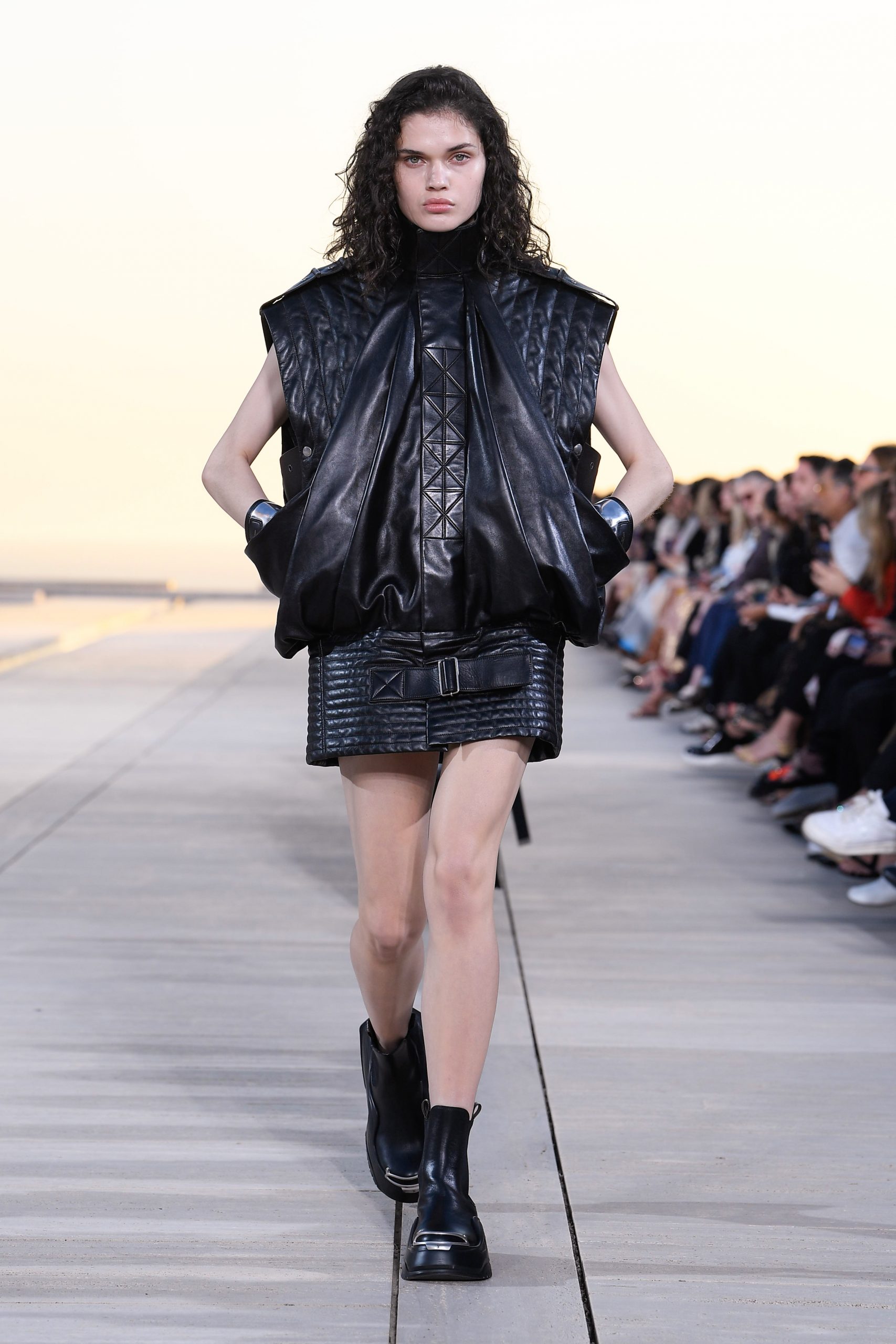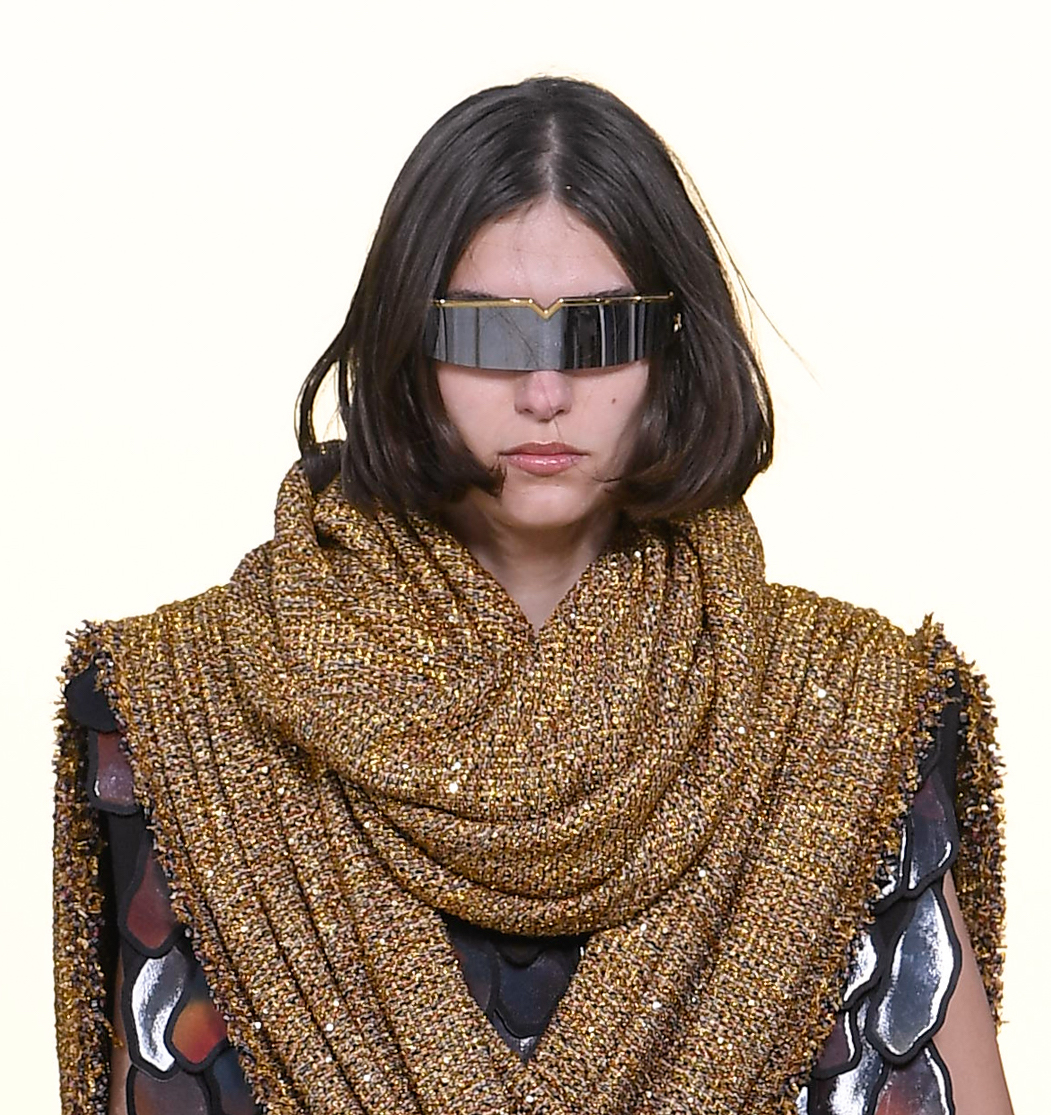 "Just as nomads move around constantly searching for something, I believe that people today are looking for their own individuality, a way to express themselves. We designers propose, we suggest, but in fashion there are no more diktats. It is because of this freedom that expressing oneself is so important now."
This time Ghesquiere has been more daring than ever, breaking down dress codes and creating new and complex ones that we have never seen before.
Cinematic fluid looks fluctuate between the sand and the cliffs, where metallic fabrics and embellishments reflect the setting sun; jacquard, silk, leather and tweed create the illusion of a shining metallic palette. 
Vuitton's nomadic amazons are strengthen by structured shield tops, draped garments and tight waist leather belts that mark the silhouette. Crop tops alternate to voluminous wrapping and statuesque dresses, while long swathes of linen around the head and across the body serve as a protection to those female warriors.
Accessories are as bold as clothes, desert boots mixed with sparkling over-the-knee ones and sneakers with chain. The mirrored mask sunglasses make us travel to a utopian dimension, as well as the closing looks of the show, impressive and literally fantastic, the pinnacle of creativity: three deconstructed jackets with massive and shiny sculpted collars forged above 'tentacles' sleeves, slightly reminiscent of jellyfish gently moving through the sea. 
"I think we've all been going through a lot these last couple of years. I think we are in a moment when there are a lot of possibilities. So I guess I'm taking my part in that. I feel very free."