The fourth episode of the collection sees the work of the artists in a limited edition, the iconic bag is in fact revisited under the creative key of six different points of view, giving life to their personal vision of style and beauty. The world-renowned figures chosen this time are Daniel Buren, Kennedy Yanko, Park Seo-Bo, Amélie Bertrand, Peter Marino, and Ugo Rondinone. Each creation becomes a true work of contemporary art, in fact, the artists start from the immaculate canvas and let their creative minds go wild in patterns, designs, and colors. The bag is named after the Parisian street, Rue Neuve-des-Capucines, where Monsieur Louis Vuitton opened his first boutique in 1854. Alongside the element of classicism and tradition is the brand's desire to highlight artistic talent. An attitude that encompasses the skill of master craftsmanship and free inventiveness.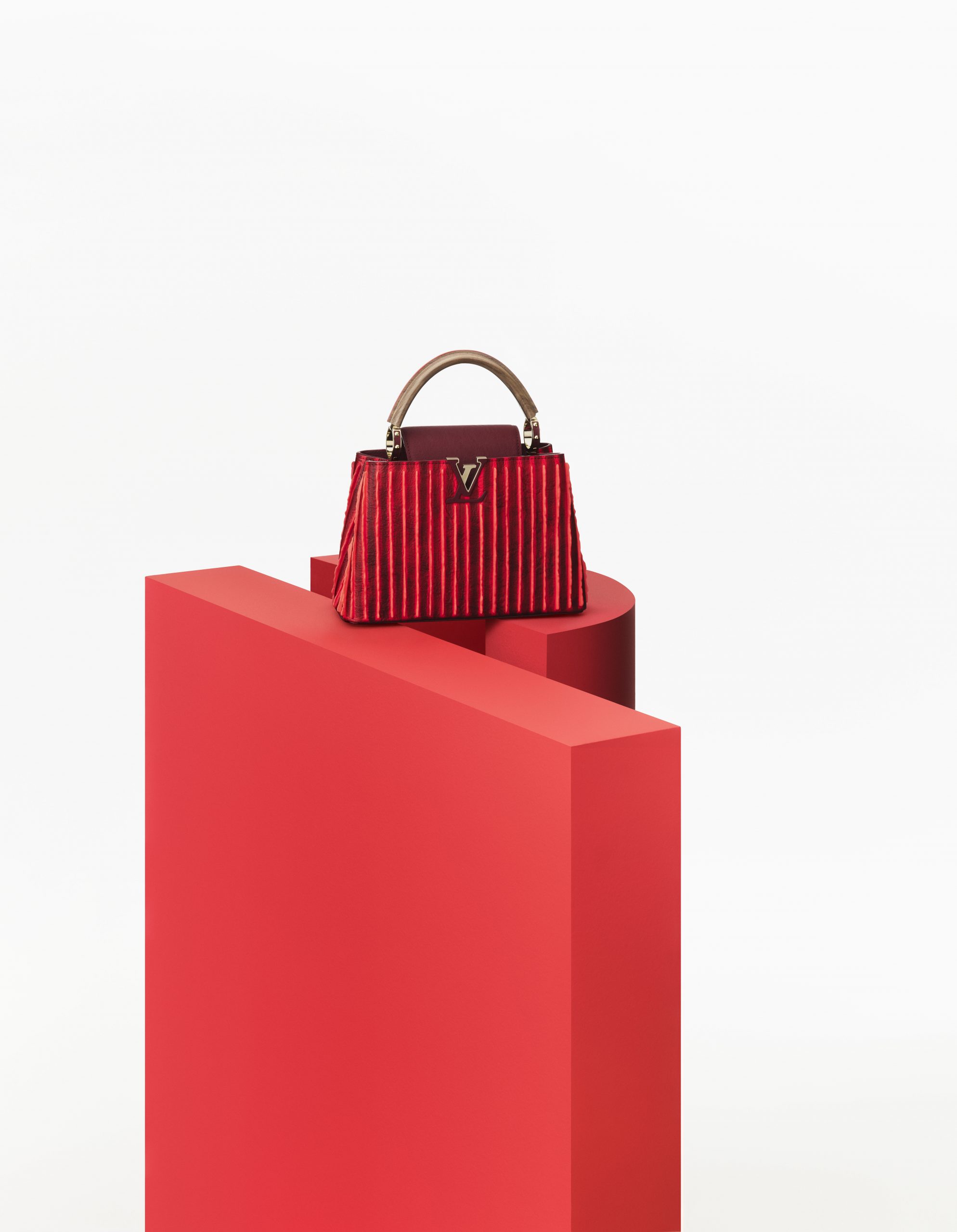 Daniel Buren thinks of a trompe-l'oeil motif in four different color variations; Kennedy Yanko works with leather, which is 3D printed and embellished with a metallic patina hand-applied by artisans. Park Seo-Bo, on the other hand, starts from an Écritues painting recreated in calfskin leather that are hoarded and decorated by hand; Amélie Bertrand proposes her version with hand painting and spray, with iridescent and fluorescent colors; Peter Marino's proposal is instead a total black version with studs, of a great visual impact. Ugo Rondinone continues his work with beads: his harlequin-style bag is fun and colorful, covered with more than 14,000 hand-sewn tiny spheres. The collection carries forward the Maison's desire to give space to the creative flair of big names on the contemporary art scene while keeping firmly in place the values linked to craftsmanship expertise and femininity of the Louis Vuitton woman.
On the occasion of Paris+ par Art Basel Louis Vuitton presented the Artycapucines 2022 collection. Renewing the attention and closeness to the world of art, the link took shape at the end of the last century through collaborations with the greatest artists of every era. In 2014, the Fondation Louis Vuitton, designed by Frank Ghery, was also born in Paris, testifying the ongoing interest in passing on the best of modern and contemporary art to new generations. 
For more information Louisvuitton.com.