Liv Liberg has been taking pictures since she was only 10 years old, her adventure with photography starts immortalizing friends, relatives and especially her sister Britt, already the star of the "Sister Sister"photo project. Clothes borrowed from her parents' eccentric and fashionable wardrobe have always been fundamental for the Dutch photographer: once they were just a game, a way to have fun and show off Comme des Garçons or Yohji Yamamoto clothes in the forest near home or on the farm at the country house, now instead they are the means to express herself and explore the idea of being a woman, a main feature in Liv's work. Her research is constant, crossing the moments filled with complex emotions of the subjects she immortalizes, which she defines through a combination of poses and often even disguises. These choices derive from the strong sense of personal identity and unique visual character that reflect the artist's own aesthetic.
"Fashion gives me a space to play, not to be too serious and understand my point of view on being a woman; how we move, dress, perform and act. I've always loved dressing myself and dressing my friends; the transformation and how clothes direct the character."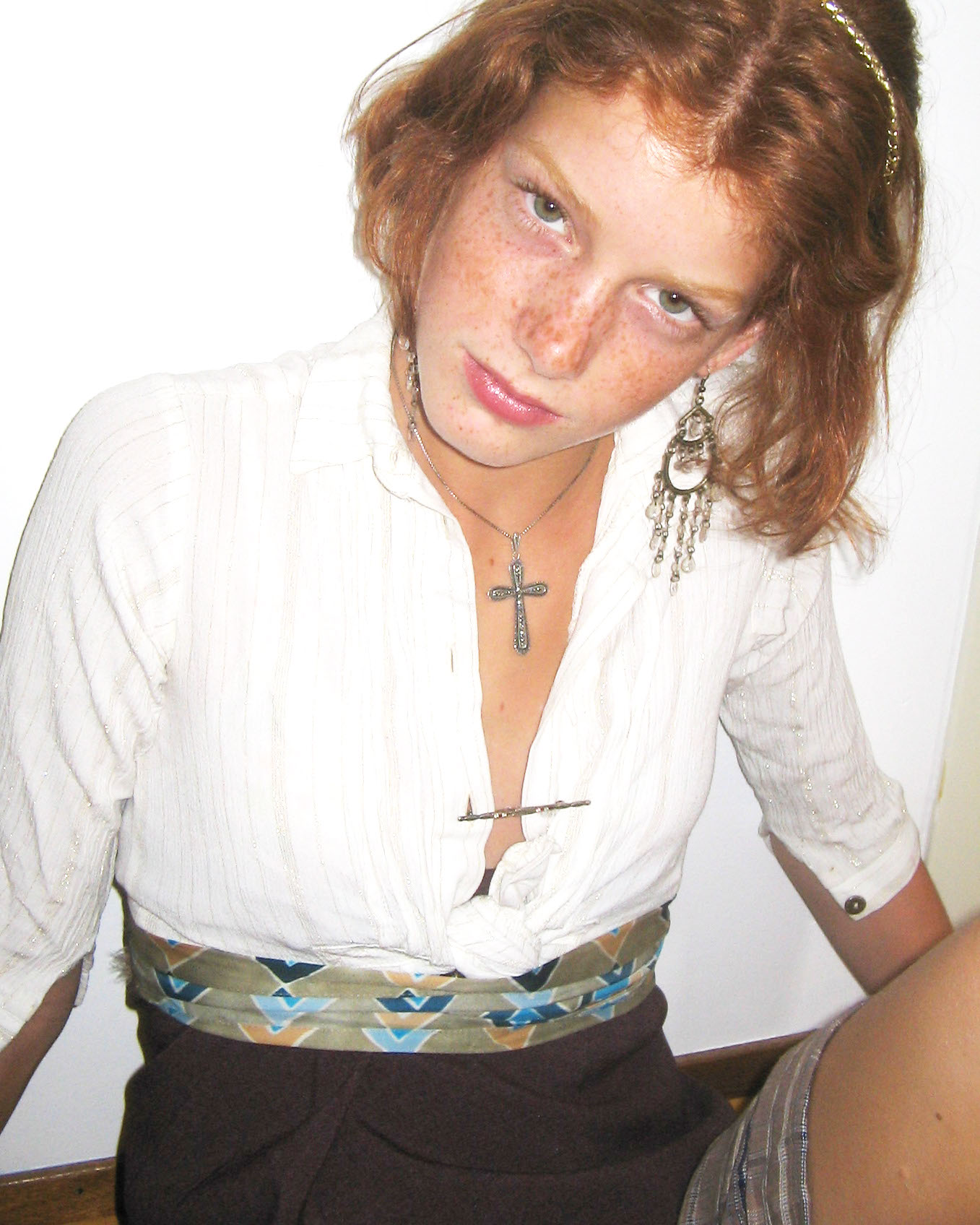 "Willemijn" is Liv Liberg's new photography book. It is about a girl, a friend, two best friends, a model and a photographer. The project also tells a lot about the artist herself: it comes across as an intimate portrait of youthful innocence that lets it shine through a play of clothes and looks, of poses and atmospheres shine through. The shots are like answers to Liv's questions, a way to explore her thoughts and question her surroundings. The relationship between the two girls remains a question mark that through the images is treated unconsciously and without constraints or limits, Not knowing what will be, what the person herself will become, how the relationship will evolve, what will be next, "Willemijn" offers a unique view of an untouchable and innocent soul.
For further information madevankrimpen.com and monogrambooks.org.