The New Museum explores Judy Chicago's decade-long body of work through a new curatorial approach; Massimiliano Gioni conceives the exhibition with a collaborative approach where the artist is invited to present a personal museum based on a model of porous, hospitable and welcoming historiography. Judy Chicago: Herstory is in effect an exploratory and educational museum exhibition on the impactful artistic practice of the American activist. Chicago sees the construction of her career as a long and by no means easy journey, constrained by having been within a field dominated by men and binary structures. In 1963, while attending the University of California, Los Angeles, she attended an auto body school – where she was the only woman among 250 students – to learn spray-painting techniques for the bonnets of her cars, 'because it seemed like another way for me to show my seriousness to the male-dominated art world,' she says. His early works, sensual images in vibrant colours, were never supported by his professors. In her early works, she moved towards a more formal and less radical content: the works from 1964 to 1973 are much more in line with the prevailing approaches of that time, while in her later years, the American artist gradually moved away from the hyper-feminine type of subject matter, only to return to it years later.
"The whole concept of feminist art is for me the form code of contemporary art that has to be broken to expand the audience."
This is how Judy Chicago later began her famous series of performance works Atmospheres (1968 – 1974). On display at the New Museum we find in this section chromatic plumes of smoke and flame created through smoke machines, fireworks and road flares documented in striking photographs and films. The initial thirteen performances, called California Atmospheres, were staged for the public in natural and architectural settings in Los Angeles. The next sequence, Northwest Coast Atmospheres (1970-75), was created during a trip to the Pacific Northwest and made exclusively for the camera. These very dynamic early works activate the landscape through an expressive use of colour, similar to his earlier minimalist sculptures and formal paintings, but this time in a freer, more conceptual form. Although Chicago-based Atmospheres is still often compared to the work of male artists associated with Land art and the Light and Space movement, her performances were made with an explicit feminist intent. For Judy, Atmospheres marks her moment of transition, in which the particular colour schemes and surface-ground fusion methods developed to incorporate the voice, body, and feelings of the viewer are freed from these constraints. His later smoke works incorporate female performers whose naked bodies are often painted with radiant pigments evoking ancient Goddess figures. The collective presence in Chicago's choreographic landscape already suggested the female communities she would create and describe in her two most famous and radical collaborative projects: Womanhouse (1972) and The Dinner Party (1974-79), presented at the New Museum as an exhibition within an exhibition.
"What I have sought from the beginning is a redefinition of the role of the artist, a re-examination of the relationship between art and community, a broadening of the definitions of who controls art and, in fact, an expanded dialogue about art, with new and more diverse participants."
Chicago's performances evolved as she explored other venues and types of smoke, such as coloured fireworks and dry ice. The goal of these ephemeral works was to 'feminise' the landscape in parks, college campuses, the Southern California desert and the Pacific Northwest. The artist pursued minimalist, delicate and experiential work through painting and abstract sculptural forms, despite the fact that her work was often ignored and ridiculed for its 'feminine' pastel colour palette. As Chicago often stated, the Atmospheres, or smoke sculptures, were a direct response to the intrusive and sometimes destructive Land art of her male contemporaries, such as Michael Heizer and Richard Serra. It was at the beginning of the 1970s that she became actively involved in the feminist movement. This was the period in which she produced the acrylic on canvas series of paintings, such as the ones on display, dedicated to Virginia Woolf, from The Reincarnation Triptych (1973) and Car Hoods, four geometric paintings made on car bonnets, painted and sanded. The action of transferring feminine symbols onto a new surface triggers something subversive in her work precisely in reproposing them on the most masculine of forms: the bonnet of a car, an artistic hack that led her in 1970 to establish the Feminist Art Program at Fresno State College (now California State University, Fresno). A radical means of transforming art education and addressing the marginalisation of women in art schools at the time. The exhibition, curated by Massimiliano Gioni, unveils a broad focus on the Womanhouse programme, a challenge to traditional art school pedagogy that was innovative in its use of performance and installation as a uniquely female practice, particularly through craft techniques.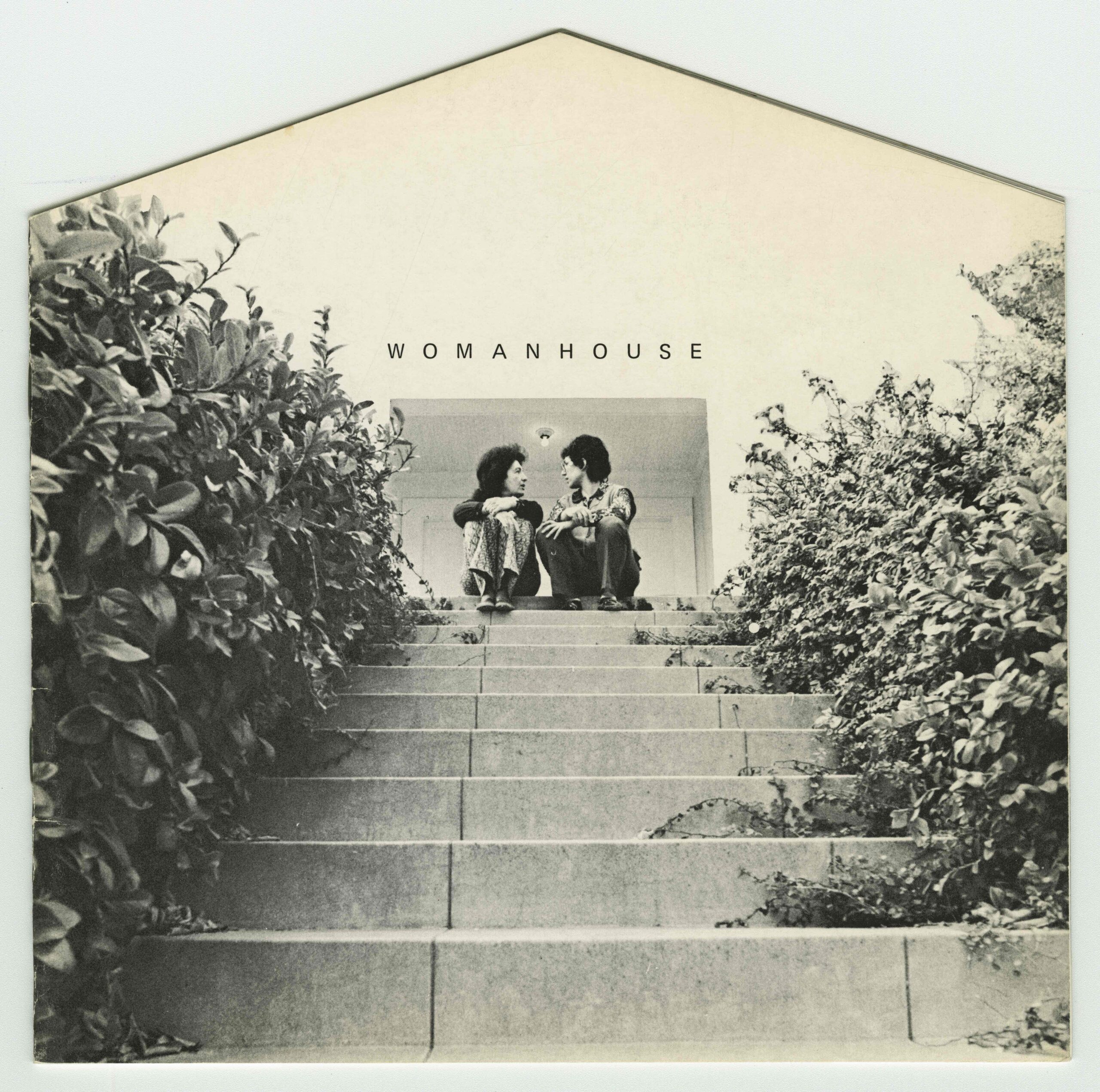 "This exhibition proposes a new and radical model for a solo exhibition: an introspective rather than a retrospective."
The exuberant investigation of this incredible artist highlights – chronologically – how the course of art history, domestic arts, crafts and ornamentation, specifically coded as 'feminine', have long been considered equal to art forms such as painting and sculpture. And above all, how Judy Chicago's The Dinner Party, Birth Project and Holocaust Project are all enterprises motivated by a desire to learn and learn more and not by the pleasure of appearance. The exhibition concludes with a series that explores the poignant reality of death that affects both individuals and the planet for Judy Chicago, the work Mortality focuses on the artist's anxieties about this issue, with each painted panel answering the question How Will I Die? (How will I die?).
The Judy Chicago: Herstory exhibition is supported by Dior. On this occasion Judy Chicago has been asked to interpret, along with other exceptional women, the Lady Dior 9522. After creating a unique collaboration at the Dior haute couture spring-summer 2020 show, the passionate dialogue established between Maria Grazia Chiuri and the American feminist artist continues in a fascinating encounter. The latter shows this new essential accessory in black leather, in a reduced size. Reflecting the Maison's savoir-faire of excellence.
For further information New Museum