The elusive and esclusive imagery that Hermès' Kelly represents in fashion becomes even more enigmatic and legendary with the Kellymorphose exhibition. The trapezoidal bag becomes a piece of jewellery to be worn around the neck, thus passing from function to ornament. Its metamorphosis seems to bring joy in both its playful and aesthetic aspects.
Kellymorphose, by twisting the functional and the precious, elevates simplicity to enchantment in the other pieces of the collection too: the Kelly Gavroche necklace, for example, looks like an ethereal scarf tied – like an illusion – by a side strap complete with diamonds.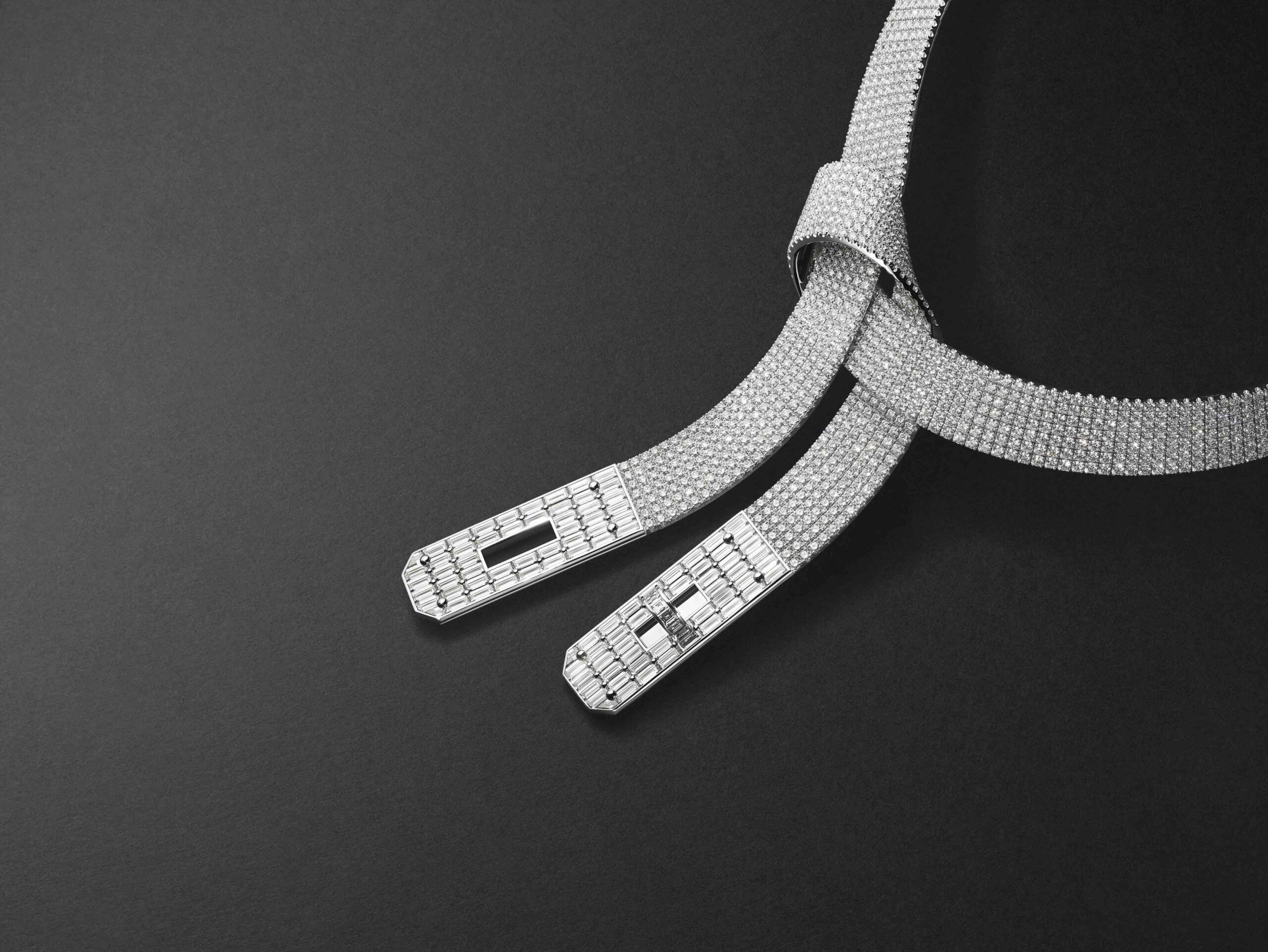 "I like movement – a chain that wraps around itself, a ring that splits in two, a key ring that swings as you walk – I like to capture mobility without ever fixing it in place. I like the momentum of the body, echoing the creative momentum."
The Hermès exhibition is a daring tribute to jewellery, a statement by Pierre Hardy that rethinks pieces as a form capable of giving movement to the body, the accessory as a creative impulse. We see chains with multiple styles and personal adaptability, precious cascades down the back and diamond-set clasps on display. Each piece is a Lewis Carroll-like play on proportions for a miniaturised Précieux. Through the fine jewellery design of the Kellymorphose collection, Hardy once again explores how jewellery can be ornamental, practical and playful, all at the same time, as if to somehow prove that jewellery is an everyday luxury world.
"The KELLY bag elevates its functional components: the side straps and an elemental clasp composed of an impeller, a plate and four studs. I do the same with KELLY JEWELLERY, reinterpreting or interrupting its original lines."