The exhibition becomes part of a much broader and deeper investigation that Fondazine Prada has been undertaking since 2015, when two exhibitions are presented, "Serial Classic" and "Portable Classic," in spaces in Milan and Venice. The research behind this reflection considers classical elements not only as a legacy of the past, but as such capable also of having a feedback on present and future. In fact, modernity fully embraces themes as seriality, reuse and recycling, which thus testify to how certain values remain rooted even through innovative and modern approaches and experimental display modes. Every art object has in itself a fluid and multiple intrinsic nature, full of meaning and history, although the conception of these may change over time, along with the perception of them, a deep exploration also allows the transformed identity of artistic processes to be investigated. The reuse of ancient materials, the relationship both physical and conceptual of ancient elements reused in modern contexts, and the focus on the exact moment when the piece leaves its initial condition to take on new meaning and value. Within these processes necessarily coexist different temporal aspects, which inevitably follow one another but also merge. In fact, Salvatore Settis, curator of the exhibition, explains, "The responses explored in recent decades go in three complementary directions: reuse can have memorative value (aimed at the past), foundational value (directed at the present), or predictive value (oriented toward the future)."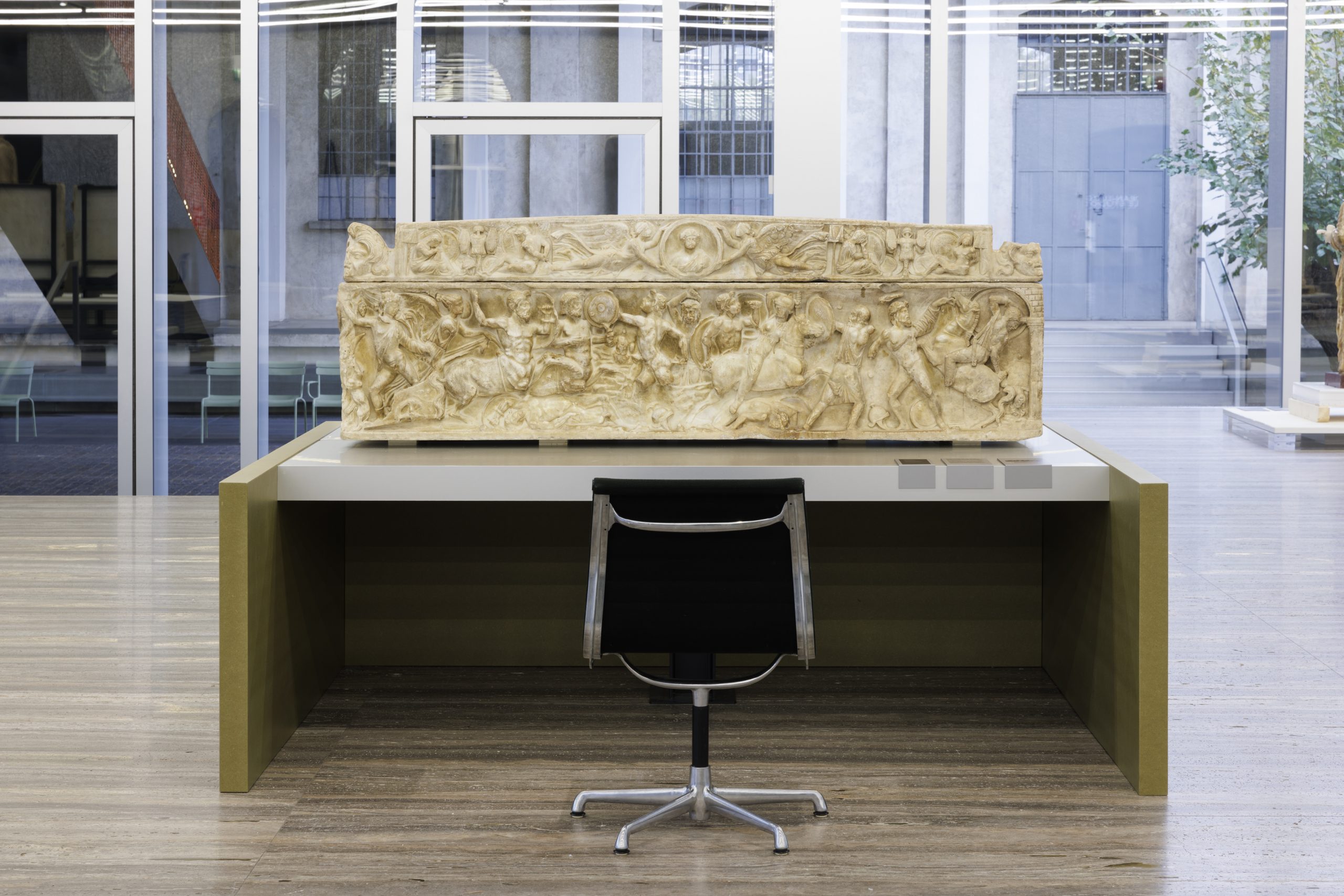 The installation is the result of a process of historical analysis, discovery, imagination, and reinterpretation. Designed to emphasize the great artistic and historical value of the works on display and to mark how they come to us through profound evolutions. The past thus becomes an evolutionary phenomenon in constant motion. A group of works testifies how the ruins of Rome represent an immense repertoire capable of renewing every day values and symbols of a rich and wise antiquity; another nucleus of works brings to the stage how the transformation of ancient art objects into elements of decoration has allowed for full preservation. Others reflect on the functional, political and religious reasons for the reuse of antiquity, without truly understanding the original meaning of the objects themselves; again, there is the rediscovery or rebirth of artifacts dredged up from dimestrated ruins, which become for all intents and purposes valuable collectibles. Another part explores the relationship between different temporalities that is triggered when art objects are mistaken for antiquities, being instead from modern times. Some of the exhibits have often been saved from enormous devastation, and are categorized as true treasures that have survived the destruction of time. Fondazione Prada thus investigates the theme of reuse in art and architecture on a broad scale, analyzing different perspectives among aspects related not only to art, but also to history and philosophy. The goal has been to delineate a narrative that recognizes load continuity of these practices and investigations with developments related to dynamics of our present. 
For further information fondazioneprada.org.