Kim Jones' tale is a fresh and new perspective of a past rich in elements and feelings, that mixes with the present, and becomes future. In the collection's development and ideation process, the designer traced the journey the brand itself has taken thanks to the work of many big names of the fashion world. The starting point was the work of Karl Lagerfeld, at the creative direction of Fendi from 1996 to 2002. "It's about continuity," says Jones, "I'm interested in looking at the things Karl did and seeing how we can develop them, both visually and technically." The clothes, in their lines, patterns and colors, hark back to the early 2000s and represent a sophisticated blend of a simple but elegant minimalism and a bold eclecticism.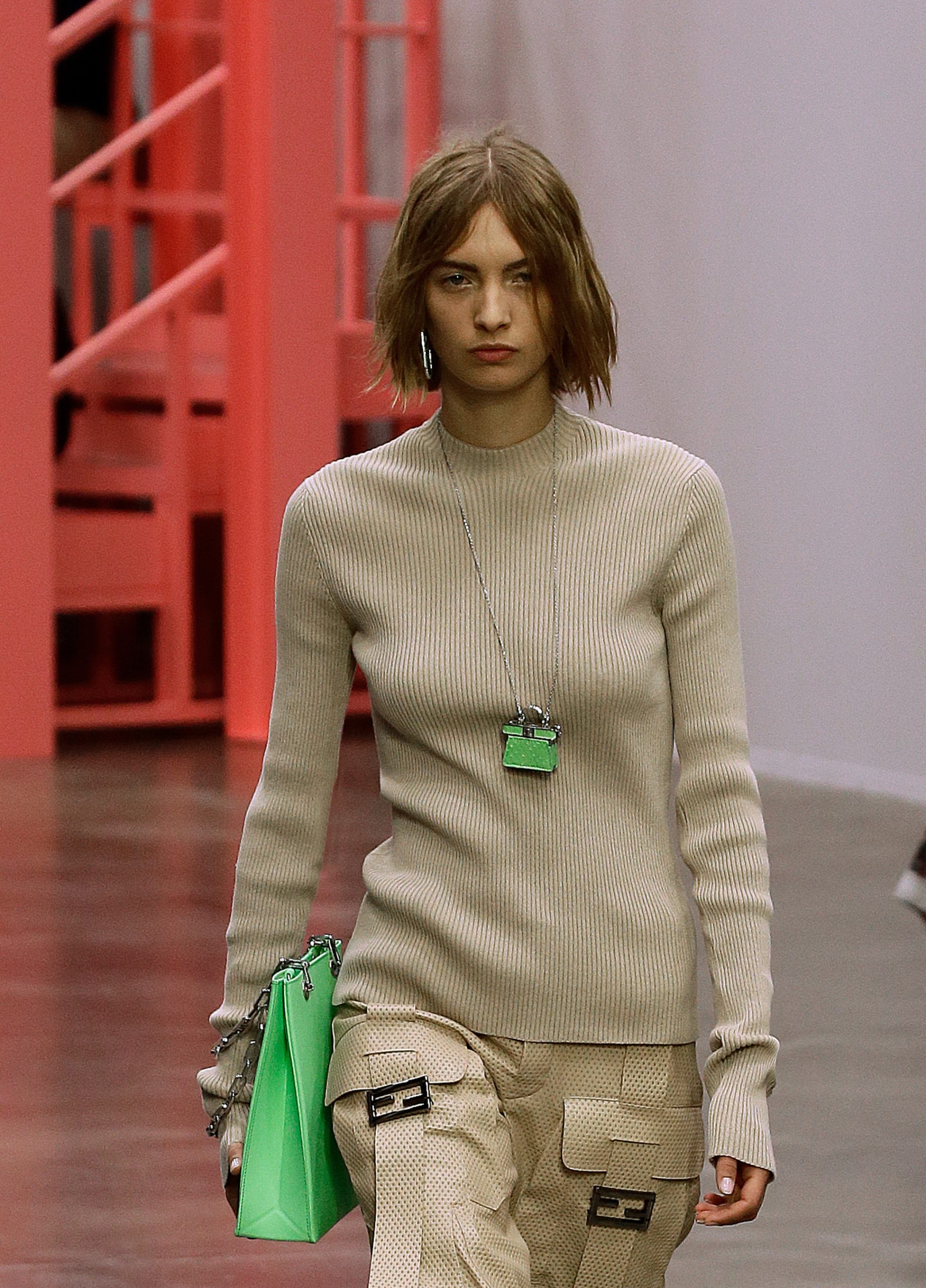 "What particularly interests me about Fendi is exploring the notion of functional utility along with femininity-because Fendi women are strong women with full and busy lives."
Color is the great strength, coral pink, cornflower blue and lime green. Vivid and vibrant hues that stand out among the neutral color palette. Material research embellishes every detail. Layers of technical organza and nylon jersey float across bodies while organic textures of cashmere, fur, shearling and leather give a textural sense to the looks. Layers of all these elements, contrasting or in perfect order and adorned with lacquered embroidery, offer a new ethereal dimension that is delicate, casual and refined. The accessories speak of practicality: raised sneakers and rubber platforms, lacquered or with fur bands; hard and soft bags combined with each other, with shapes clearly recalling architecture, carried by hand, on the shoulder, under the arm or like real jewels, on the wrist, around the neck, chained together or, again, clasped in one hand. The visual identity and skillful technique of the maison's unparalleled savoir faire rethinks every minutia in a modern key. Practicality, luxury and sophistication in one image, a real and elegant efficiency that makes the collection interesting to discover and, above all, feminine.