It is a voyage of discovery that was presented in Maison Dior's Cuise 2023 défilé staged in Seville. The backdrop of the evocative location welcomed guests through a warm atmosphere, evoking the history of the Maison and Hispanic culture. Dior has always celebrated the richness of Spanish tradition, as for example in the haute couture collection of 1956, with the creation of the Bal à Séville dress, and on this occasion too the references are clear: from the chiaroscuros of Francisco Goya to the words of the poet Federico García Lorca. The creative process that characterises art in all its forms blends fascination, tribute, interpretation and finally returns all these elements to the eyes of the beholder in a careful and personal work. Creative Director Maria Grazia Chiuri is inspired by metaphorical worlds and physical, real places, focusing mainly on the codes that have inspired fashion. The iconic figure of the collection is La Capitana, the stage name of Carmen Amaya, the first Flamenco dancer to wear men's clothes. With her gracefulness and freedom she represented the true essence of this traditional dance, establishing herself as a figure capable of combining power and fragility through her art, still today a symbol of conscience for the entire female world.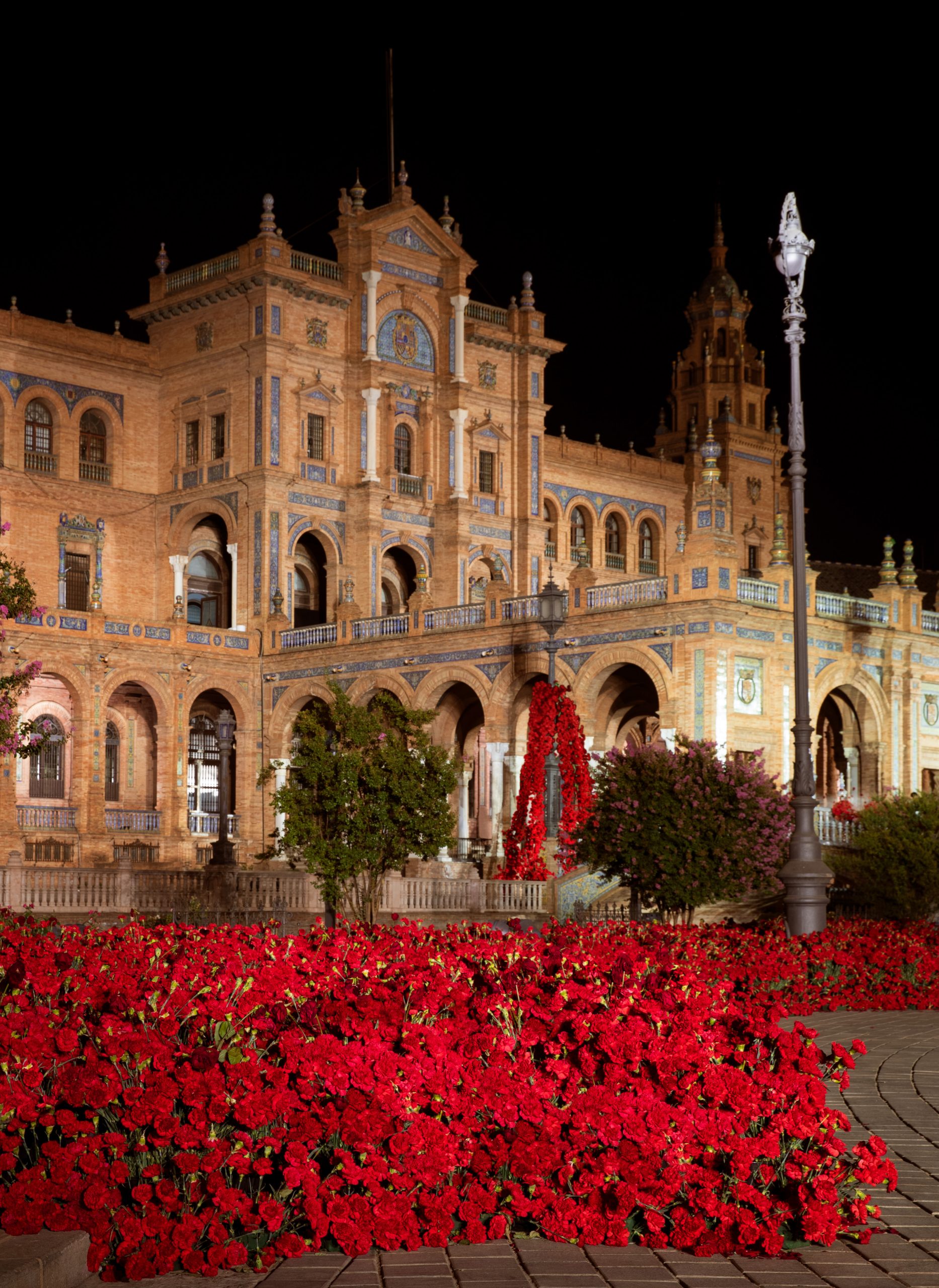 "I think the most important thing about these dancers is they use their body like a musical instrument, when I did the fitting of the dancers, it was incredible."
Other references to legendary characters from Spain of all times allow the Maison's core values to be revisited in an iconic key. Alternating short jackets embellished with Brandebourg closures; high-waisted men's trousers; silk-covered waistcoats; white shirts. Impeccable workmanship details, such as embroidery on boleros and traditional Manila shawls, carvings on the leather of trousers and accessories, laces applied to jackets and dresses, complete each look. Accessories include wide-brimmed hats worn on the right angle of the head, riding boots or jewelled low shoes alternating with men's loafers, the Maison's iconic handbags re-proposed with unique handcrafted details, as well as jewellery. Also entirely handmade following traditional techniques taken from decorations of sacred objects that have accompanied the history of religious ceremonies in the Spanish kingdom. The silhouettes are slender with maxi lengths, the high and marked waists highlight the volumes of the skirts that move accompanied by the rhythm of the notes in the background. Four fundamental colours stand out in the proposed palette through which the entire collection revolves: white, black, red and sand/ochre. The atmosphere of the orchestra playing light but decisive live notes, accompanied by a flamenco choreography, suspends the muses' path to an iconic and earthly vision, and references to a hidden rituality with a strong cultural background bring out the craftsmanship and impeccable savoir-faire. Once again, the heritage of the Maison Dior is enhanced through extraordinary collaborations. 
"Seville was a port where all cultures met. That's the beauty of the place, when people are becoming more nationalistic, we need to build bridges with fashion. And somehow, all of this is in the story of the craftsmanship."