The pursuit of excellent qualities and an aesthetic of spontaneous elegance make Loro Piana a classy and modern brand. In each collection the Maison explores the facets of refined sobriety, questioning how comfort and sophistication can dialogue together. The Cocooning Collection is an answer. A relaxed attitude makes its way into the garments, which is expressed through the natural, undyed colour palette to preserve all the noble qualities of the materials, such as Aircash, a fine cashmere yarn that is extremely warm and pleasant on the skin, or Cashmere Fleece, a new 100% cashmere jersey knit fabric, both interpreted to develop ever-changing textures. Extended for the first time also to men, the new Cocooning presents soft volumes with a comfortable and sophisticated fit, with decorative striped motifs in relief, fine ribbing, waffle stitches and crew-neck or dropped shoulder jumpers. Even the collection's evocative name, warm and cosy, effortlessly brings the mind to imagine soft nuances and soft colours. In fact, the focus is on transforming knitted undergarments into their sartorial equivalent, to make the garment a precious refuge that gives the feeling of a hug.
Everything is wrapped in a pleasant sense of comfort – an imperative for Loro Piana – which, combined with the excellence of the raw materials, defines a sophisticated and timeless elegance at the heart of the private sphere.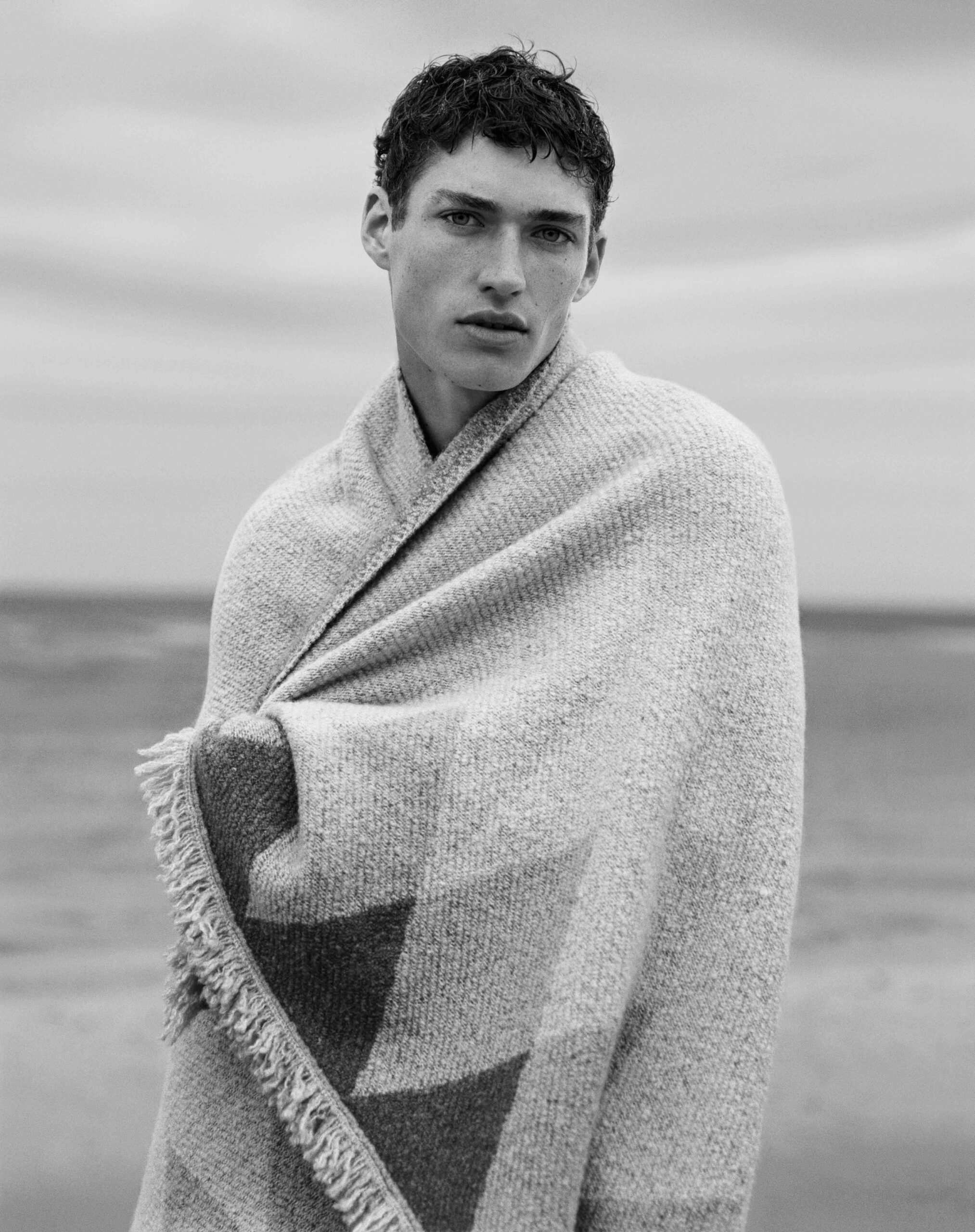 For women, the palette fades to burgundy, like the stretch wool jumpsuit combined with the Baby Cashmere shrug, the entire collection is a continuity of luminous cream colours, from the cyclist-style shorts in fine cashmere jersey to the models made from Fuzzy Silk bouclé fibres. Symbol of well-being and comfort Loro Piana complements Cocooning by presenting socks and leg warmers in Aircash, and home boots in Cashfur, a tactile wonder to wear. With a texture similar to fur but responsible and sustainable, Cashfur is, in fact, a tribute to Loro Piana's noblest fiber, which, combined with an equally fine silk yarn, creates a soft and light fabric with a warm and relaxing colour. For the occasion we see the campaign with Valentin Humbroich, Rebecca Leigh Longendyke and Mona Tougaard as protagonist. A group of friends spending a day surfing under the winter sun, always wrapped in the warm embrace of the garments. This intimate dimension of Loro Piana is once again, an opportunity to discover new ways of experiencing concept of home – as a reality away from the world where the simplest and most private part of the individual emerges.
For further information LoroPiana.com