"Because fashion is about clothes, models and photographers. Karl Lagerfeld used to photograph the CHANEL campaigns himself. Today, I call upon photographers. I love the way that they see CHANEL. It supports and inspires me."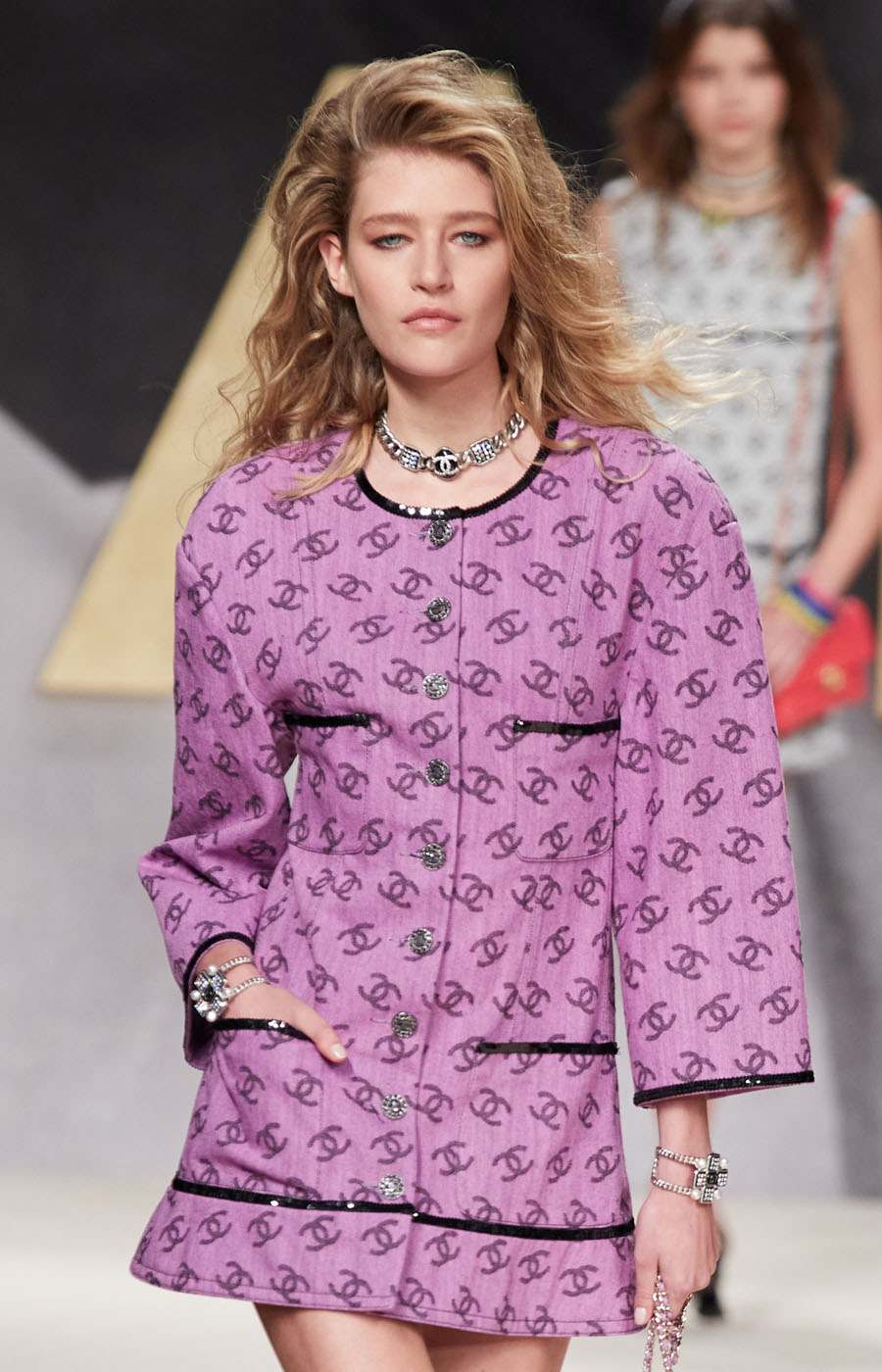 For Chanel Spring/ Summer 2022 the duo Inez & Vinoodh realised a series of five films featuring muses of the Maison all repeating the same gesture, a camera in hand. A gesture which turns out to be key to the inspiration that led Creative Director Virginie Viard in the development of the collection. Indeed she reveals: "It's a magical object and a sexy gesture, which evokes so many memories. I used to love the sound of flashbulbs going off at the shows in the eighties, when the models were on a raised runway. I wanted to recapture that emotion."
On Grand Palais Éphémère' catwalk we saw a parade of very essential bathing suits in gold or white with black trimmings. Short dresses in pink or mauve tweed, fishnet skirts, jackets embellished with multicolour crochet and denim suits. Prints, soft quilted bags and large chains all enhanced that 80's vibe the collection winked to. The joie de vivre and the amusement of the models walking the show felt palpable even for those who watched it from a screen who, all of a sudden, felt this uncontrollable need to rock life! J'adore!