Live after two years, the show was presented in the heart of London at Central Hall Westminster, there were no seats, there was no front row, everyone gathered in the large central hall of the building, transformed for the occasion into a resplendent dining room. Surrounded by a choir of voices accompanied by the London Contemporary Orchestra, the models began to parade through the crowd, sometimes climbing onto the tables set up as if it was a vibrant act of improvisation.
Riccardo Tisci further immerses himself in the British essence by creating the perfect point of contrast between old and new, between strict English tradition combined with the rich history of the brand's codes, and the revolutionary modernity that has always been intrinsic to Britain. The brand's classic codes are infused with punk glitz and subcultural rawness.
The fil rouge of the collection is the skilful reworking of the iconic Burberry outerwear, enriched with dense metal piercings, alternating with classic waxed jackets, quilted coats and trench coats worn with skirts in matching fabrics, creating new and captivating silhouettes. Riccardo Tisci emphasises with incisive language the total fusion of heritage and contemporaneity.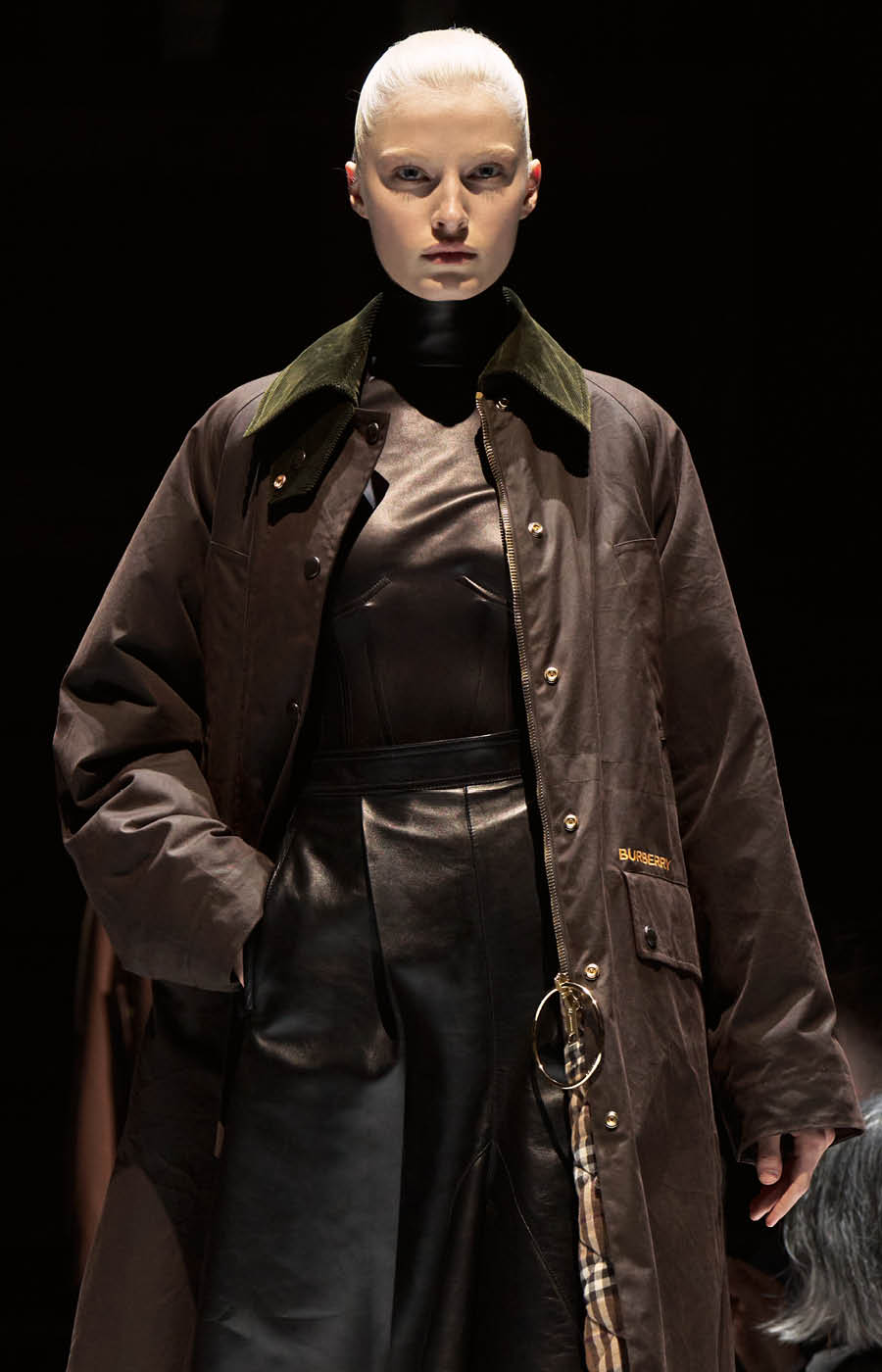 "We are a country that has the Skinheads and the Punks: we have a history of breaking down barriers but at the same time there is the reality of British elegance."