Bottega Veneta inaugurated the new stage of The Square project which came to life last year with two different programs, the first in Dubai and the second in Tokyo. The fashion house develops under the creative direction of Matthieu Blazy a series of meetings and installations that welcome artists and guests in fully immersive events. The chose environments stimulate and inspire creativity and dialogue, and promote the brand's undisputed role as a representation of values and attention to artisanal techniques, original creativity and free expression. On May 24th, the artistic program hosted at Casa de Video, Glass House, the first architectural project architect Lina Bo Bardi, and her residence until her death, is presented. 
"With The Square São Paolo, we recognize how Lina's ideas and aesthetics resonate to this day, always reminding us of the transformative power of design and culture."
The Square São Paulo is celebrating the 10th anniversary of Bottega Veneta's presence in Brazil, and the residency is chosen precisely because it represents a historic site and landmark of Brazilian modernism. The program will include 11 days of intense cultural exchange, reflection and research on Bo Bardi's interaction with Brazilian culture and creativity in all forms. The event, curated by Mari Stockler, will rotate around four thematic lines related to time, geometry, spirituality, countercultural aspects of the host country and the roots of the Bossa Nova music genre. The different aspects covered are also taken up in a real way by the set-up of the event, which includes several paths that can be traveled between the indoor and outdoor spaces of the residence. The event itself is developed as a dialogue, between different artists, between modern and contemporary ideas. What emerges from the study of Lina Bo Bardi's work is her great attention to the social potential of design and architecture, a scrupulous writer and thinker who managed to develop throughout her life great pioneering projects. Casa de Vidro, in addition to being her residence from 1951 until 1992, has always been a meeting place for strong personalities, including architects and intellectuals, and will become a magnet for artists and artworks from all over the world on this occasion as well.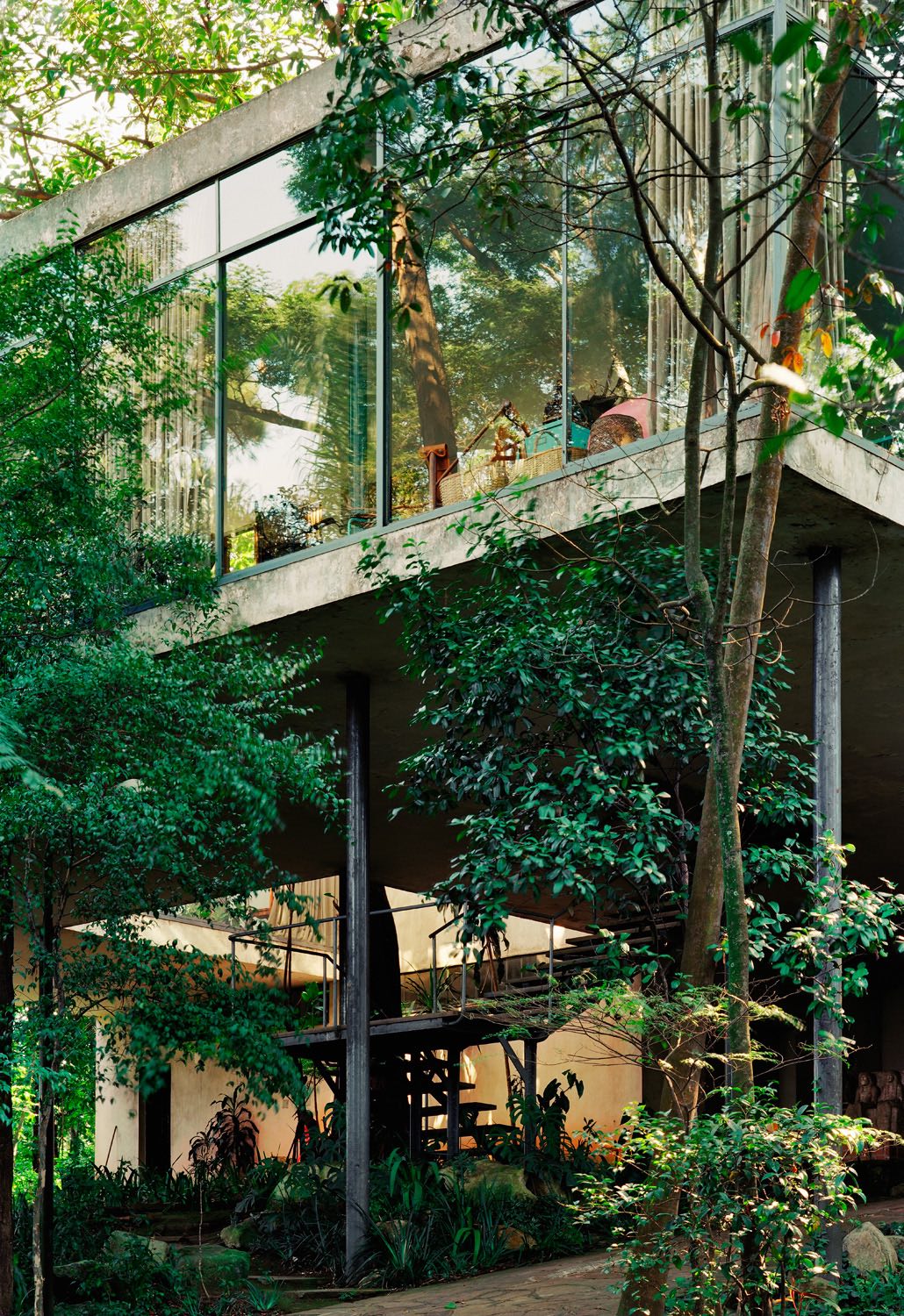 "Casa de Vidro is one of my favorite places. It's real inspiration to meet here with artists from across generations, across disciplines to celebrate Lina Bo Bardi's legacy and richness of Brazilian Culture."
As curator Mari Stockler explains, through her unique artistic approach Lina challenged traditional norms and developed ideas that spanned chronological time like arrows powerfully shot. Today, her vision continues to be an essential perspective of a country's identity, told through her revolutionary thinking. The project provokes the conception of time by juxtaposing Lina's objects with works by contemporary artists, and from all of this comes a real and stimulating exchange between past, present and possible futures.
The Square São Paulo inaugurates on May 24th, and will be open to the public from May 27th to June 3rd, 2023.