Janneke is inspired by a historical place, a villa inside which the photographer shoots her new book. Villa Matadi is an old summer residence, which in the 1930s became a meeting place for Nordic artists and writers, as well as the home and personal studio of Swedish sculptor Nils Sjögren, whose works still fill the rooms of the house and the exterior spaces of the architecture. Inside the ballroom, one has the opportunity to fully experience many of Sjögren's sculptures, mostly in the form of fragments or broken pieces of entire works, with which she is able to interact by touching, moving, manipulating and shifting them, and thus being able to narrate the beauty of a common and natural moment. Through a practice that focuses on the sculptural and sensual representation of the human body, Janneke van der Hagen shoots images that appear both monumental and intimate. This dualism is also immediately perceived by the viewer and, in a stimulating way, is also present in the fragmented forms of the sculptures surrounding the figure, which appear tender, human but also iconic of the finished work, once revealed in its entirety. The book is characterized by tight detail and focus interspersed with still life images or portraits that explore a high state of observation, a careful search for angles, making the subject both personal and sculptural at the same time. The mirrored pages of the book themselves, designed by Merel Korteweg, invite the viewer to actively participate in this game of vision and revelation.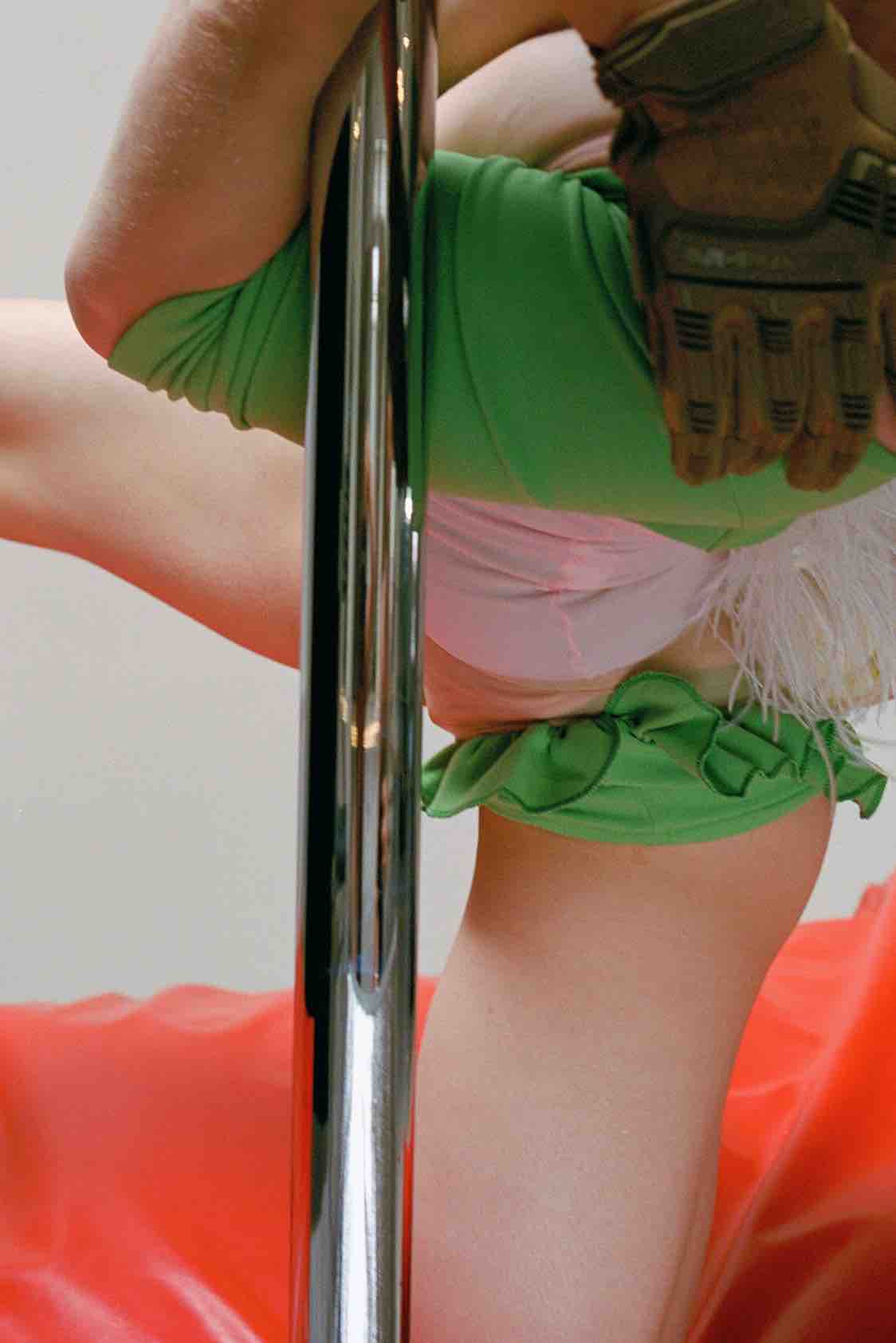 With a practice centered around the sculptural and sensual depiction of the human body Janneke makes pictures that appear both monumental and intimate.
What emerges from van Der Hagen's photography is the combination and association of documentary and artistic elements with artefactual aspects, with the aim of creating images that tell a story. The style of her photography is intuitive and immediate, real and human, intimate and personal. All these aspects echo the inspiration she draws daily from the world of fashion, design, as well as from images and videos. Each work represents a small testament to her passion for the art of photography. 
The exhibition and book launch of Matadi will take place on April, 19th at 6pm at space 3537, 35-37 Rue Des Francs Bourgeois, 75004 Paris.
For further information 3537.org.