I remember Elizabeth Peyton once saying that in portraiture she never creates a hierarchy based on fame or historical significance. A painting of Kurt Cobain or Prince Ludwig captivates her as much as a depiction of an ex-lover or an artist friend. I would speculate the same sentiment holds true for Sofia Coppola. Siblings spun from the mind of Jeffrey Eugenides are just as culturally valid as the struggles of a real-life teen bride: Austrian or American.
I remember Marc Jacobs – a friend of Coppola's – admitting once that he doesn't have any secrets from the world. It's just that no one person knows all of them. Her movies feel like that. Something whispered in your ear. I watched Bling Ring again recently and it felt like a script written via a game of telefono. Even Lost in Translation has the perfume of your formative years, half-remembered. A therapist wisely advised me years ago that what happens in your dream isn't  the important part, it's how you feel in the dream when the octopus is chasing you down the alleyway that really counts.
I remember David Salle complaining to me that critics are overly-reliant on subject matter. What is the painting meant to say or represent? It's all so utterly reductive, lamented Salle. Why so literal an interpretation? What temperature is the picture? What about atmosphere? Or gravity? Does your eye linger? There are other considerations to be factored. I think of poor Cleo in Somewhere trying to hug her wire-monkey of a father. We seek warmth from men shrouded in ice and wonder whose heart will melt first. Feelings like clouds, cloud upon cloud, in a sky full of clouds. Sofia always opts for the evocative over the provocative. Beautiful girls, cold beer.
"It was a puzzle. I like adapting books because it's like a game, something you have to figure out. It's not as scary as an original screenplay because you know that you and other people already like the material. I began by adapting a few chapters, just as an exercise. But I got so into it I ended up writing a whole script."
I remember first seeing Gary Lee Boas Starstruck and somehow Sofia Coppola was involved. Maybe she owned a few of his photographs. They were all celebrity reportage of, say, Lucille Ball in a mink coat leaving some movie premiere or Dennis Hopper donning a black cowboy hat: more hippie wizard than spaghetti Western villain. You could see why she'd like it because after watching all her films I can tell you this: Sofia Coppola is a fan. She leads with empathy. People are put in circumstances beyond their control. How will these people survive? Or not.
I remember watching the Fran Lebowitz documentary series Pretend It's a City, particularly the part where she sings Edith Wharton's praises. They are rare moments when someone born into a particular bubble recounts their experience so eloquently from the inside out as Wharton did with The Age of Innocence. Usually it's writers portraying a universe they aspire to infiltrate: think assistant fiction. So, yeah, maybe Marie Antoinette was a nepo-baby, but that's sort of besides the point. Back to my earlier mention of Elizabeth Peyton, who was asked in an interview once why do a portrait of Napoleon two hundreds years after his death? Didn't Jacques-Louis David do him justice? Peyton answered that the French Emperor couldn't help but look different to us through a contemporary lens, anew somehow at the margins of the 21st century. Whether it is in a subject's lifetime or posthumously we all serve as an eyewitness account holder. History happens because we treasure the things we love. But not everything we love can be saved.  
SOFIA COPPOLA: FAN FICTION
Text by BILL POWERS.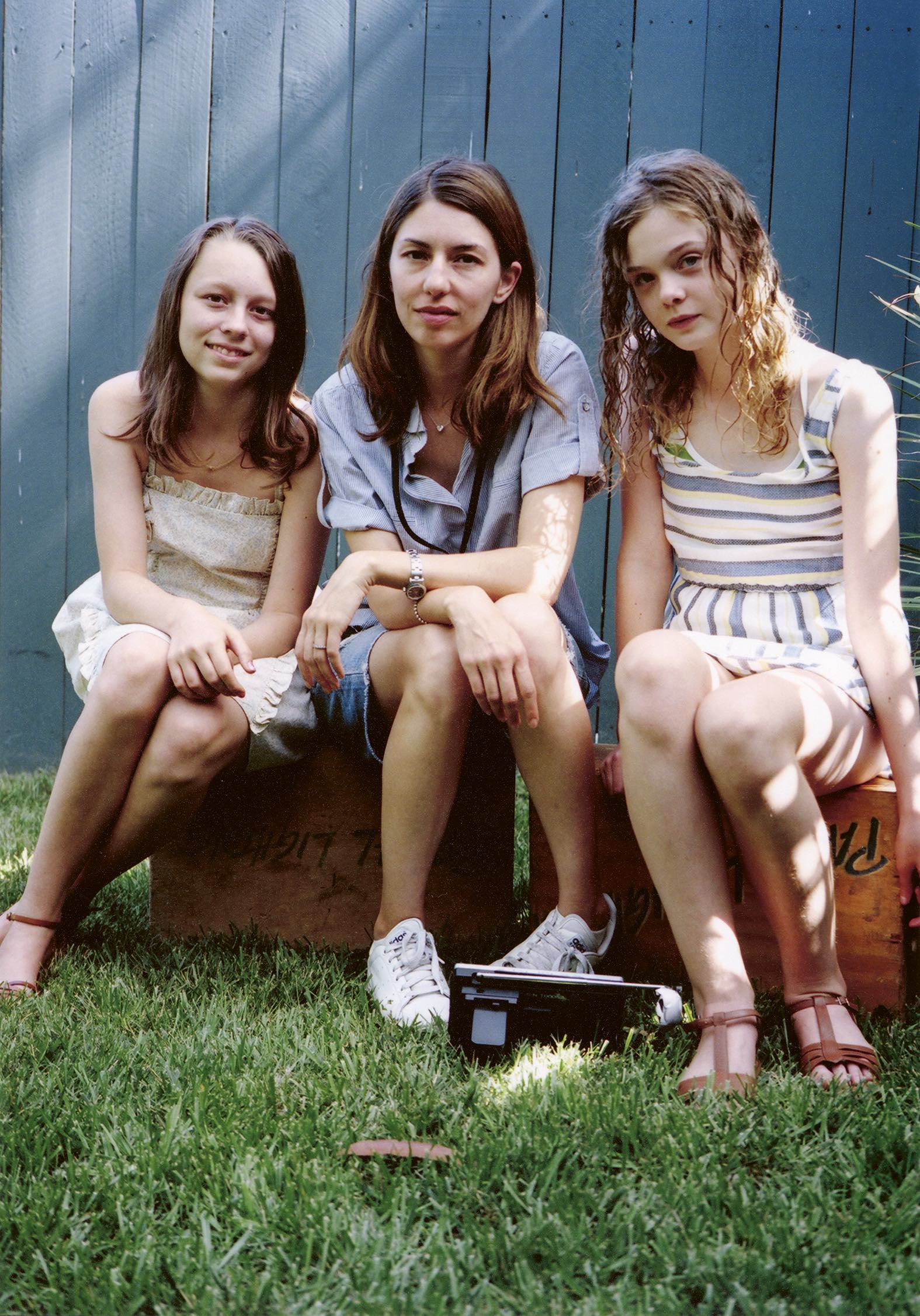 When teenager Priscilla Beaulieu meets Elvis Presley for the first time at a party, the man who is already a rock and roll superstar becomes a totally unexpected person in private moments: an electrifying crush is born, he becomes an ally in loneliness and a vulnerable best friend. Through Priscilla's eyes, Sofia Coppola tells the unseen side of one of America's greatest myths: the long courtship and turbulent marriage of Elvis and Priscilla, moving geographically from the German military base to the dream estate of Graceland, in a deeply felt and extraordinarily detailed portrait of love, fantasy and fame. "The most difficult thing about writing the script was reworking the many incredible details contained in Priscilla's Elvis & Me memoir. I was interested in trying to imagine what it must have been like to grow up in that world through her eyes," says Sofia Coppola. "I found it very interesting and was struck by how personal and revealing it was. I loved how all the stages that most girls go through to become a woman are described in such a direct and relatable way, but in such a unique and quirky setting at Graceland with Elvis Presley. When my cousin's wife Kate Gersten told me she was working on a musical about Priscilla's story, it prompted me to reread the book. I so empathized with her story and her vivid world, and how crazy it must have been to attend an all-girls Catholic high school in Memphis while living with Elvis at Graceland, struggling to stay awake in class and study after partying all night with Elvis and his friends. I appreciated the strength she showed in leaving to find her own identity after growing up trying to be her idea of an ideal woman. At first I was afraid it might be too similar to Marie Antoinette, but when I talked to Priscilla I was able to better understand her perspective and started thinking about how it could become a stand-alone film. It would have its own challenges, like fitting so much of his life into two hours-and how I was going to find someone to play Elvis. Jacob Elordi did it just as I imagined: in a subtle way, evoking the feeling of him as he was described by Priscilla in his private life. I was very happy to meet Cailee, whom Kirsten loved working with, and it was amazing to see how she transformed from a 15-year-old to a 28-year-old in a short period of time. On this set I felt in my element, doing what I love. I could see moments that felt like movies from the past, but I hope that's my style now and all my experience went into this film. It was a new kind of pressure to work on someone's story of someone who is alive, and I always wanted Priscilla to be happy about it. I think it was a complicated relationship and in a different era. I hope the audience can feel what it was like for her, and see how we all go through so many things to become who we are."
For further information
a24films.com
@a24
"It's a great tradition of Coco Chanel that she had artist friends and supported the arts and I know it's important to CHANEL and Virginie Viard now to continue participating so much in the arts. It means a lot to me that CHANEL supported my film and made a lot possible for us."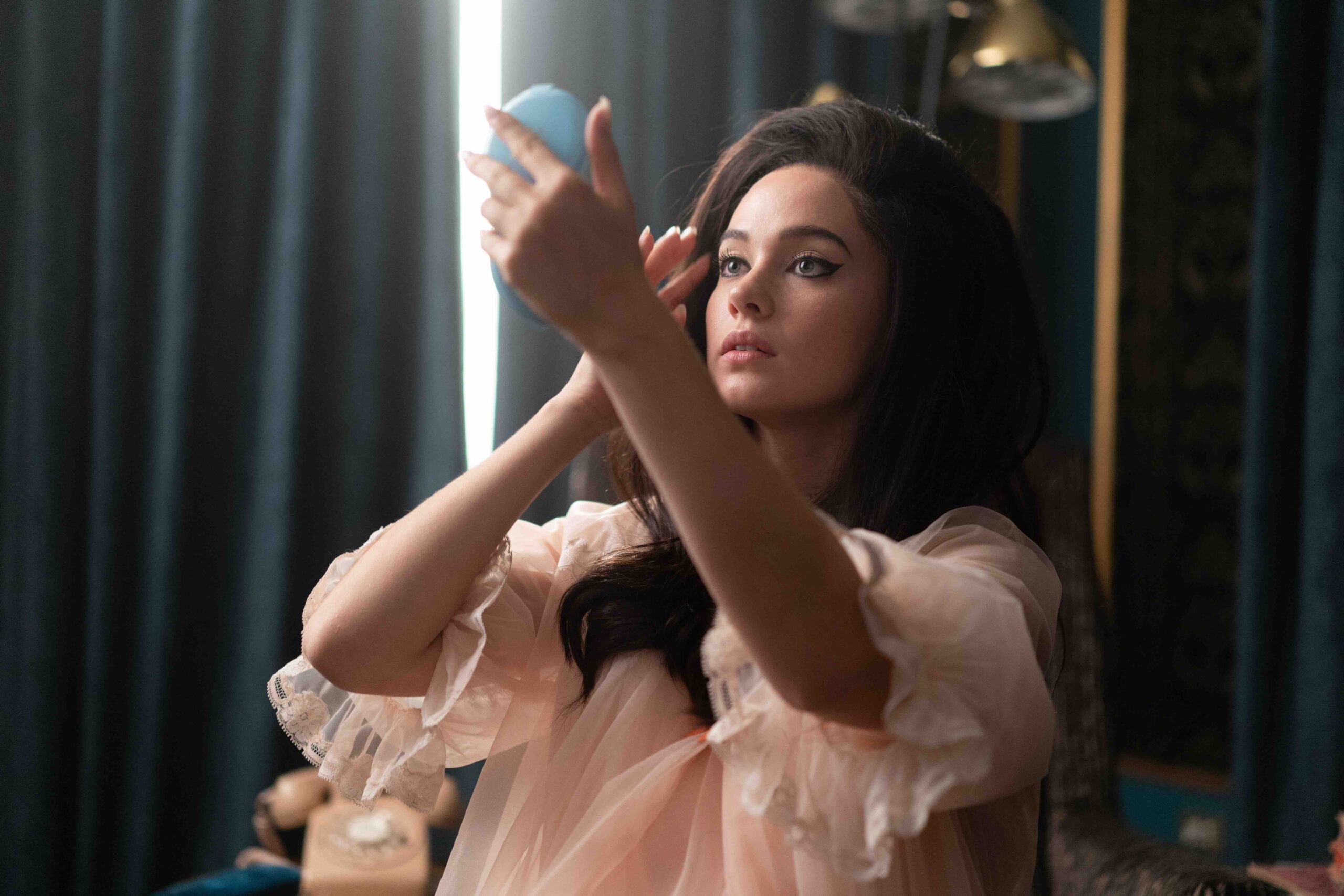 Supported by CHANEL, Sofia Coppola's latest feature film is greatly inspired by Priscilla Presley's sense of style, her allure and personality, the filmmaker paid a truly Hollywood homage to her sensitive and rock'n'roll elegance: cat-eye eyeliner, upswept, bouffant hairstyles, shift dresses… CHANEL supports directors and institutions dedicated to the seventh art and encourages cinematic creation, continuing the links initiated by Gabrielle Chanel who, as early as 1930, travelled to Hollywood to design costumes for films produced by Samuel Goldwyn. Hollywood was at the heart of Virginie Viard's inspiration for the House's Cruise 2023/24 collection, presented in Los Angeles. CHANEL has a long-standing creative friendship with Sofia Coppola. She regularly collaborates with the House, particularly when filming backstage at shows, such as for the 2019/20 Métiers d'Art and the Fall-Winter 2021/22 Haute Couture collections.
Priscilla premiered at the Venice Film Festival on 4th September 2023.
"The wedding scene is such an iconic moment; we've seen so many photographs and films… To me, it's really the pinnacle of her story. […] Virginie Viard made her interpretation based on the historical dress: an incredible Haute Couture wedding gown with the beautiful lace that's a specialty from CHANEL, for Cailee Spaeny's character, something that we would never have been able to make ourselves. […] I'm so grateful."