The Men's Spring/Summer 2024 collection reaffirms the Maison's class and attention to the concepts of beauty and elegance. For the occasion, creative director Véronique Nichanian presents decidedly sensual proposals, opening a different chink to the idea of savoir-faire with which the world of Hermès is associated. The designer's desire is to bring to the stage a défilé that is increasingly fluid, in a social moment in which the old stereotypical gender norms no longer exist; in fact, the stylistic choices of lengths, volumes and materials refer to hybrid elements, to a fusion of feminine and masculine wardrobe. A unique collection of Hermès elements: technical fabrics, cashmere, silks, semi-transparent cottons and different bags. Unlike the French fashion house's usual regal character, this collection appears relaxed and irreverent, a real renunciation of everything that appears to be opulent, preferring instead a sophisticated search for a fine, wearable aesthetic.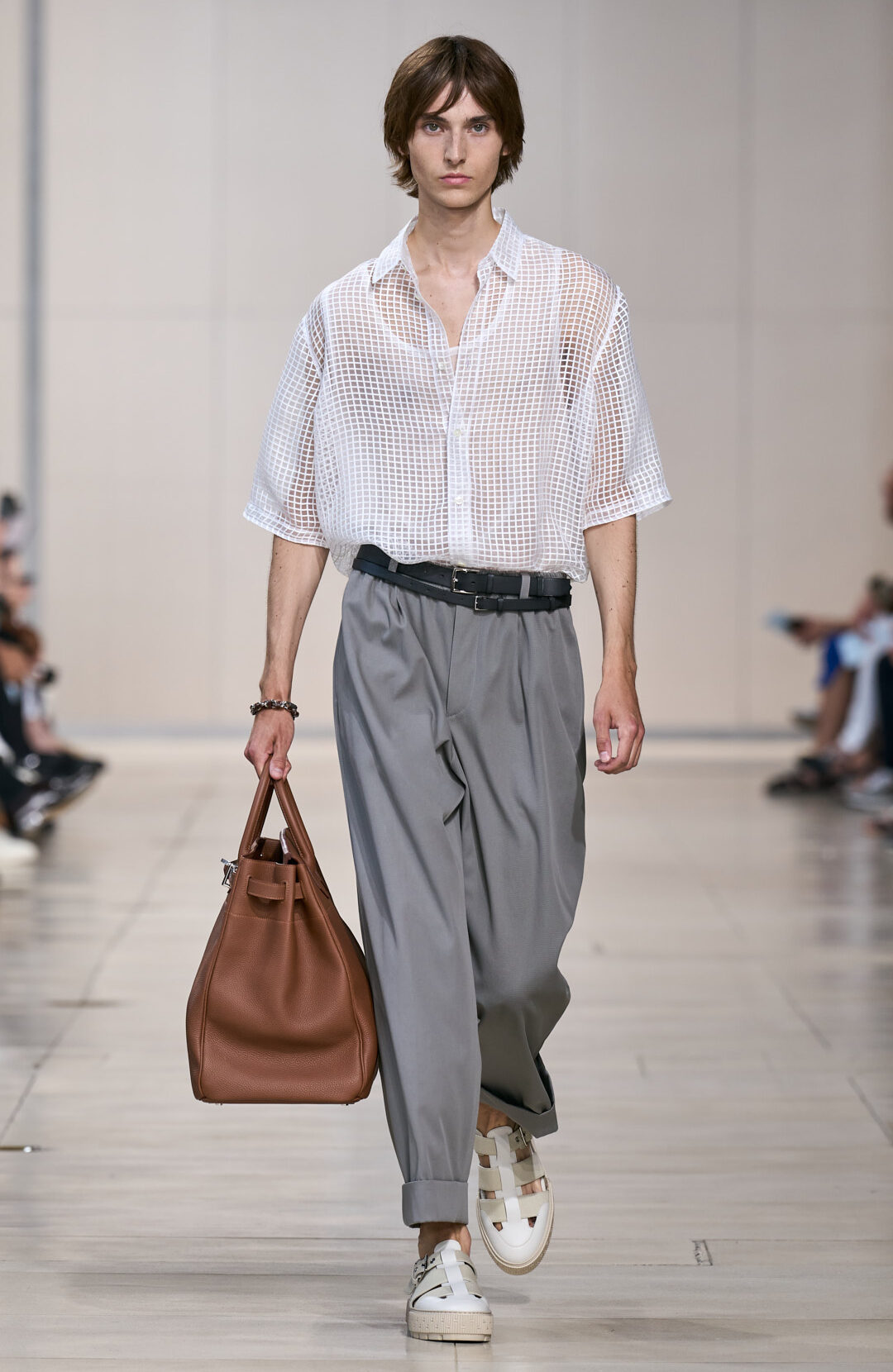 "The summer is serene and joyful, the air is cool, the charm is unmistakably sensual."
The lines deviate from the many seasonal trends that emphasize bulky, oversize silhouettes to make way for summery, sophisticated lines in which bodies appear free. The volumes and fabrics chosen are light, technical and semi-transparent; cotton is reimagined in the form of a grid patterned mesh in shirts and jackets instead see sheer fabrics with coarse finishes. The color palette is understated and mineral: desert, steam, ice and sage tones. The nuances blend and reflect each other. The shorts, almost hot pats, in cotton, linen or lambskin, are actually very short and echo the mini-skirts of womenswear; the long ones, on the other hand, are cut at hip height, to widen through pleats and fall straight down to mid-ankle. The length gives way to high-soled sandals with straps in black, cream and brown tones; the second variant, on the other hand, is a same upper designed in calfskin leather and combined with a sole shaped with rubber studs. The dresses are accessorized with double stirrup belts, similar to watch straps, necklaces and bracelets with palladium hardware (like some of the more expensive Birkins), and a variety of Twilly silks, all paired with an array of iconic bags. Mousqueton bucket ideas in calfskin, classic Haut à Courroies in brown and navy gray, Cordage tote bags in soft rope and lattice leather as in shirts, and Garden Party Voyage in H canvas and prints.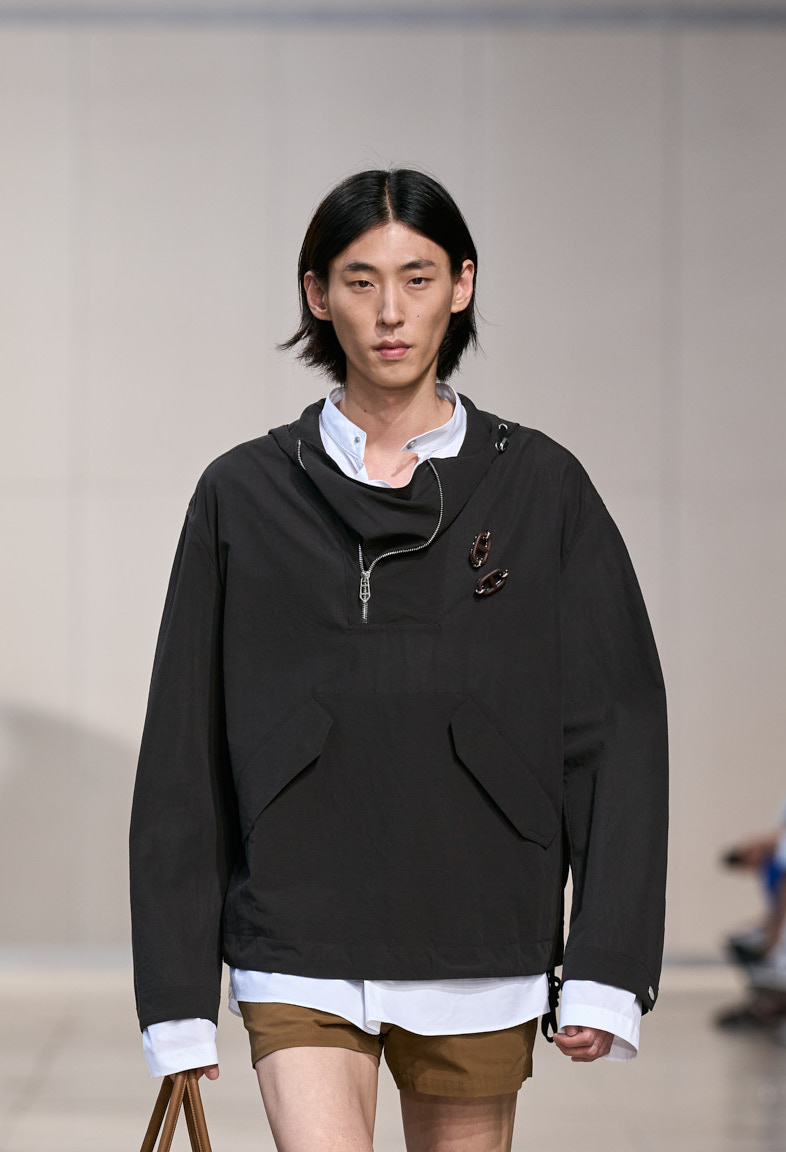 With this collection, Nichanian decides to discover the male body through a skillful quest for innovation, honoring the maison's rich heritage while bringing a breath of freshness and gracefulness to the stage. A deft creative flair and great versatility allow the creative director to work forward to an equally enviable proposition, creating shadows and tracing patterns, revealing transparencies, unveiling the subtle layering and relief effects of materials. Light plays with space, and everything vibrates gently.
A collection soft and sweet as a summer breeze, stirred by a tender strength. Clothing as architecture.