The Los Angeles Country Museum of Art (LACMA) is the setting for the fantastic expressive research behind the work of Gucci's new creative director, Sabato De Sarno. The artistic union that Gucci has decided to pursue with its new design identity once again comes back to surprise, and it does so at the annual brand-supported LACMA Art+ Film Gala. Just as the latest boutique opened on New Bond Street in London, reflecting the space's origins as an art gallery thanks to a careful and special curatorship of works, the first collection dedicated to eveningwear is also surrounded by artistic inspiration, bestowed by the event's tribute to artist Judy Baca and film director David Fincher, and the presence of faces known to the art world, the film world and the fashion system.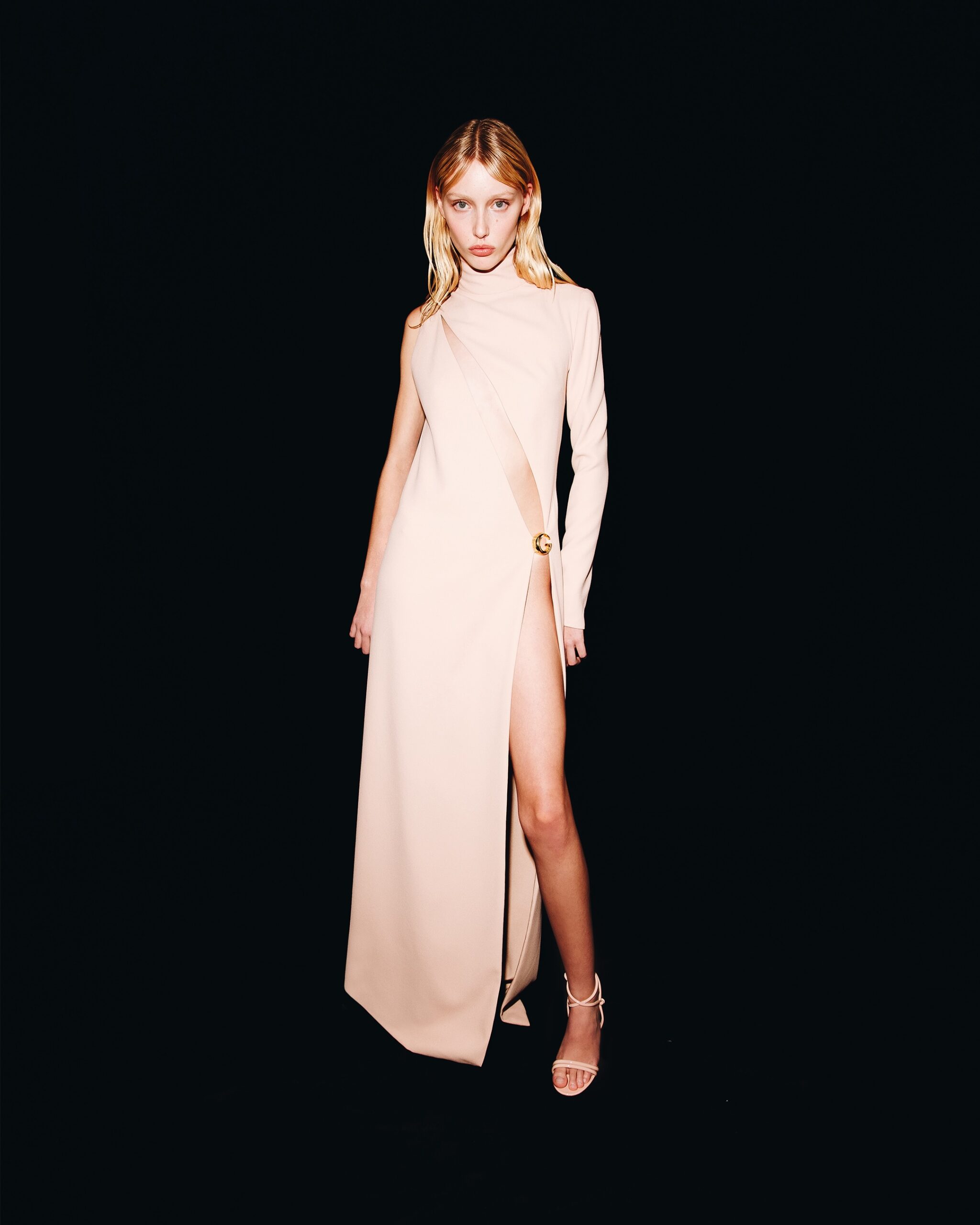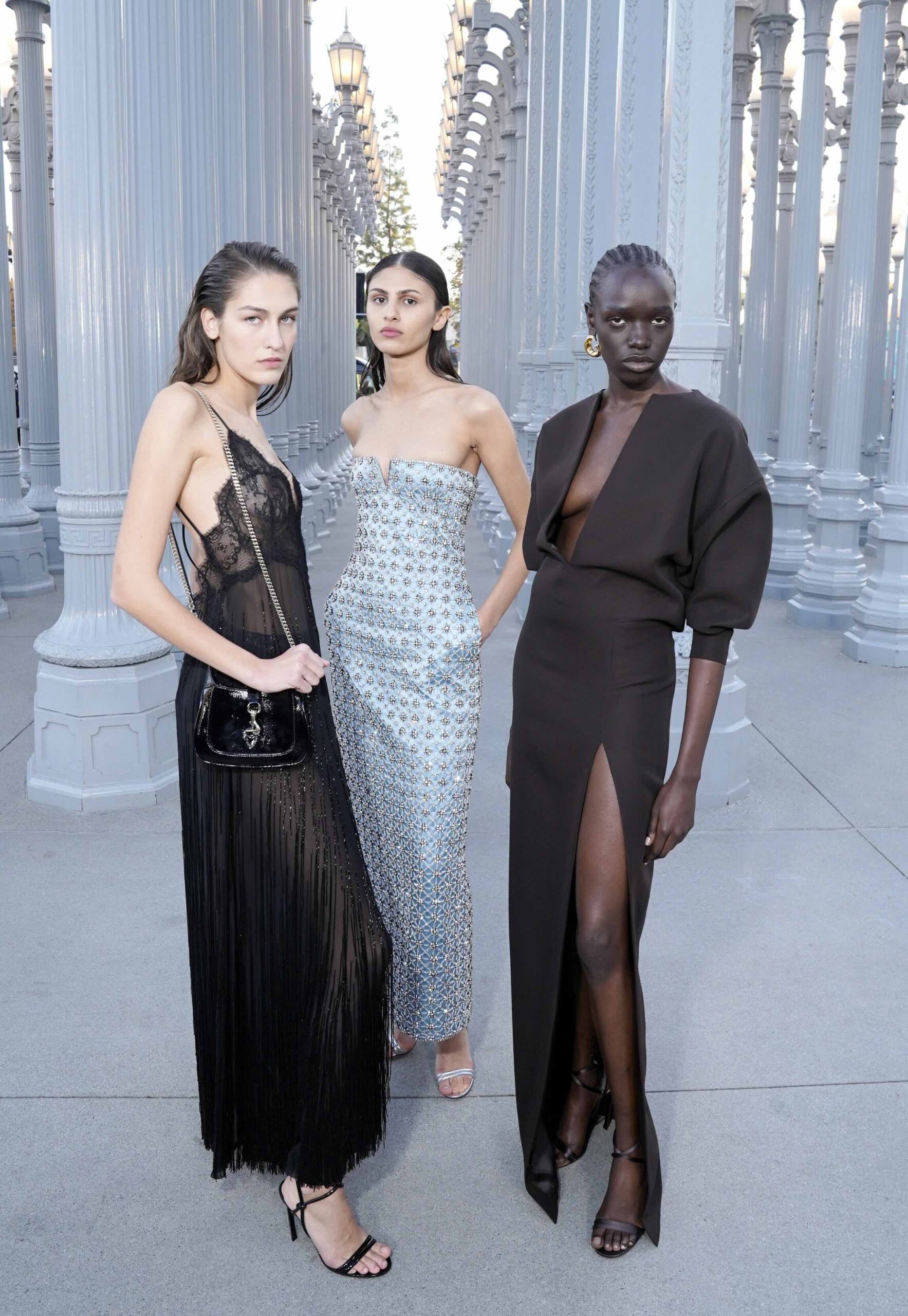 Ancora Notte continues to enrich the Maison's new vision with an eulogy to life after dark. The collection encapsulates the same attitude: it is anchored in reality and made of joy.
Gucci Ancora Notte carries forward De Sarno's new vision, also telling a nocturnal point of view of life after the sun goes down, enriching the contemporary proposal presented last September in Milan with twelve evening dresses. The attitude realized is recognizable, reflects reality in its most authentic soul, tells of a sincere joy, of an almost naive creative euphoria. The essential elements also emerge here from a study of the brand's archive, transformed into a sometimes nostalgic reflection of aesthetics and trends of past years that are reworked in a modern and contemporary key. Precious embroideries come from a selection of mining bags from the 1950s, micro shorts seen on the runway give new life to long, flowing crepe dresses that pay homage to the 1990s. The proposals also address a reflection between daywear and eveningwear, how much a dress can be interpreted for either occasion: it is the choices of accessories and details that make the difference, the decision of how to wear it. The boundaries between these two worlds, just as in the physical alternation of day and night, mingle and blur, and just as day gives way to night, everyone feels free to express themselves through their clothing choices.