The idea brought to the stage for this new Haute Couture collection gives a form and a temporality of its own to the narrative, in which history and excellence merge with modern, visionary aspects and values. Maria Grazia Chiuri's present for Dior emphasizes the creation of tailoring in a visually interesting and engaging atmosphere, at times mythological and celestial. The main inspiration draws on the powerful simplicity of the Greco-Roman world, at the level of costume, history, society and architecture, bringing to the stage a vision of classicism that turns out to be extremely and eternally relevant. A composure that reveals and at the same time conceals, a triumph of meticulous material work, a woman who defines herself as sophisticated and refined.
"The storytelling is a political act, and simplicity is the most complex of creations."
Dior dress is cleverly revisited: jackets are paired with skirts and dresses, leaving aside pure aesthetic formalism to make room for true modernity. The archetypes of the maison's heritage are the tunic, peplum, cape, and stole. Silhouettes are vertical and low shoes seem to make the models float in a dreamy-looking défilé. The chosen color palette takes up shades of white, beige, silver and pale gold. Games of transparencies, volumes and lines give great movement and dynamism to the collection, if the former reveal the sensual aspect of the woman, the seemingly more rigid structures describe her characteristics of strength, confidence and power. The materials chosen are unique and priceless, made even more interesting and precious by lace, embroidery and beading of all kinds, inlays and jewel applications. The models compose a hieratic sequence, as if impersonating imposing deities who rule the whole world.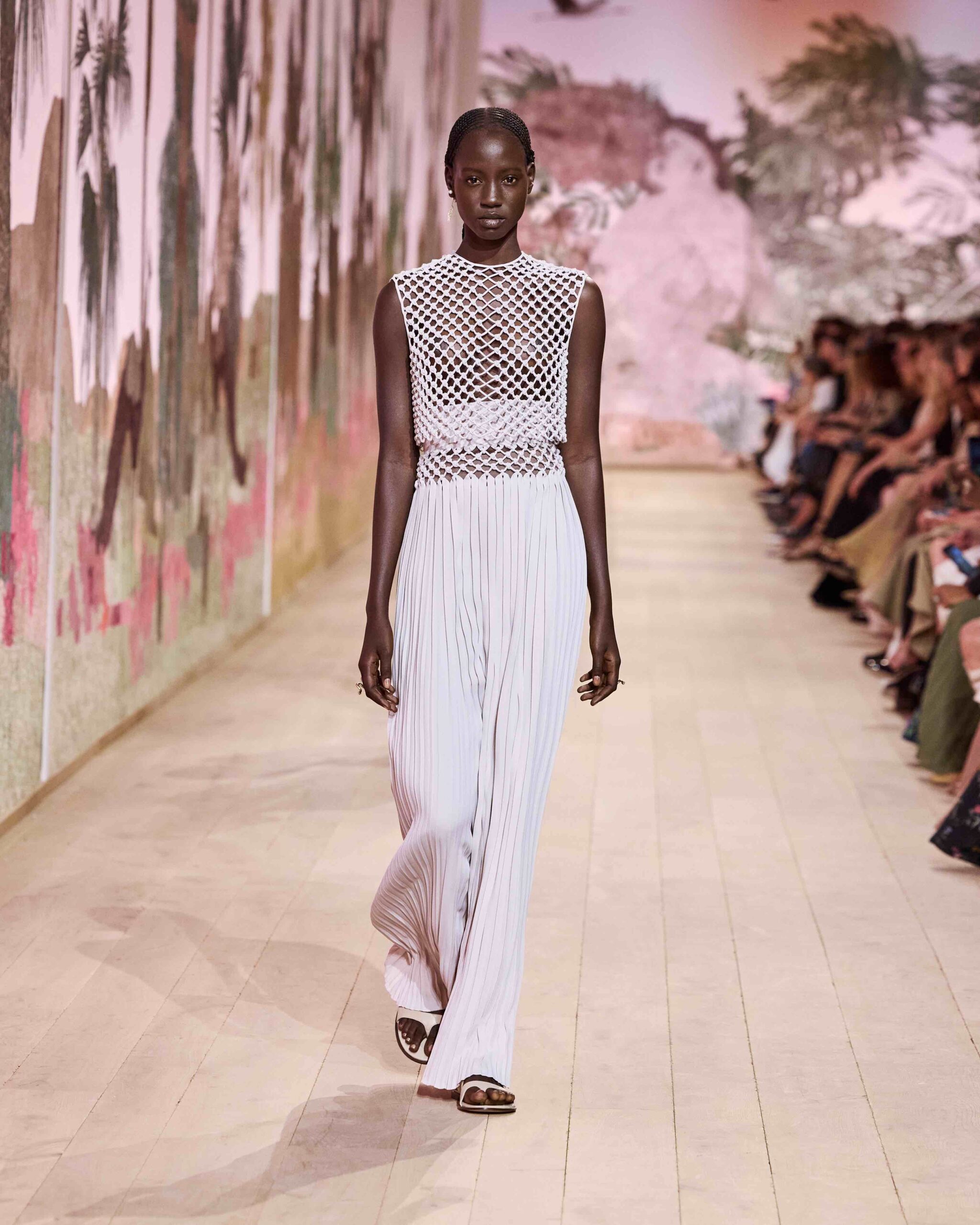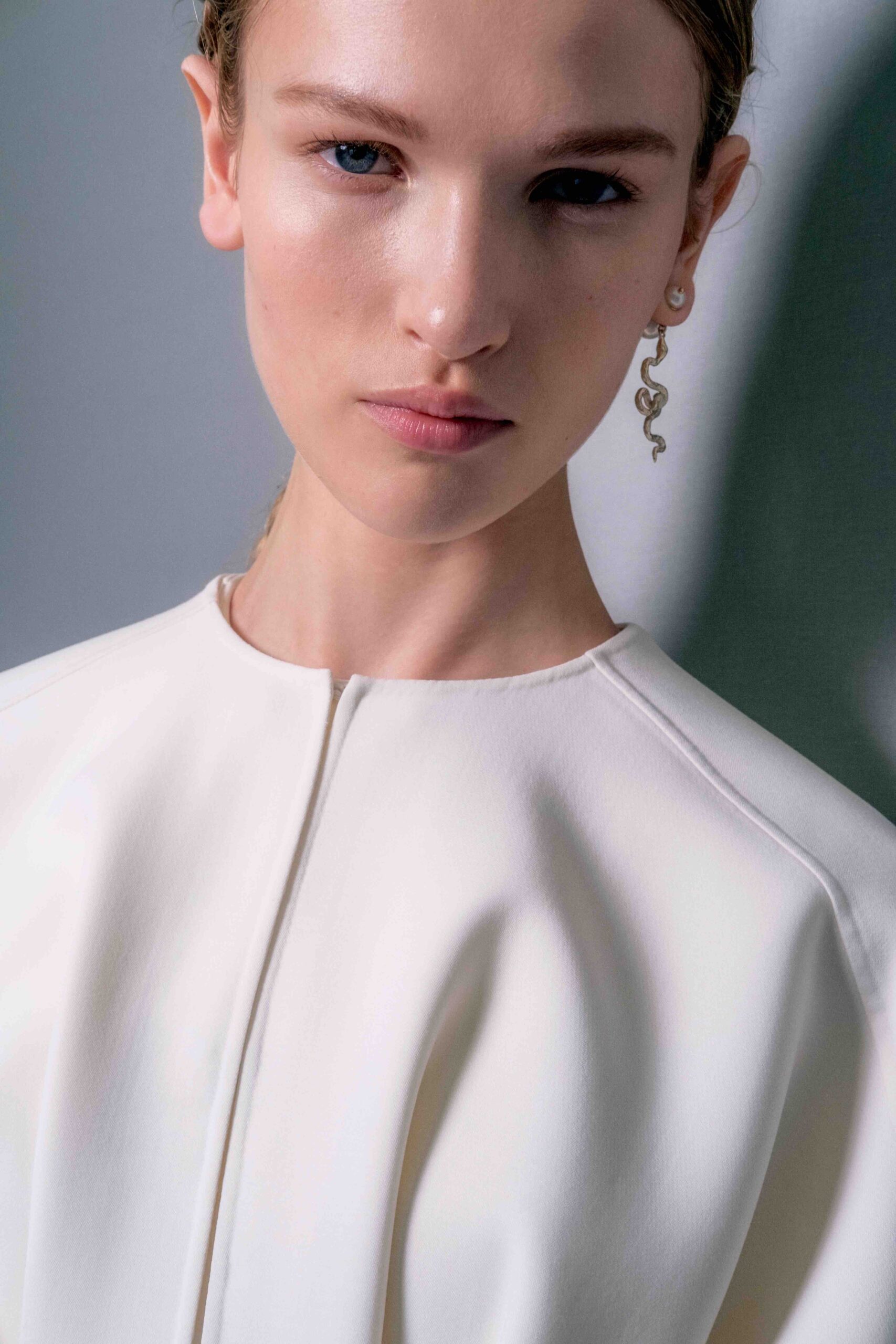 Maria Grazia Chiuri perpetuates the cult of the goddess in each proposal and reinterprets the founding emblems of antiquity, myth and history. The entire fashion show becomes a contemporary ritual, illustrating the strength and fragility of femininity. Travels around the world for the latest Dior collections have continued to enrich the cultural background of the creative director, who this time decides to speak directly from Paris to all women. Taking up the past, she guides us here toward a vision of a sensitive and essential future.