If possibilities are only for those who are eager to seize them, then Malika El Maslouhi is one of those. The italo-moroccan model was just looking for a temporary job to pay for her studies, when it turned into a promising career. Her world bloomed. Immediately signed by Viva Paris, she took the runway by storm and landed some beautiful editorial collaborations. As Malika marks her path in the industry, we had a chance to chat about her work ethic, how the modeling industry got to be more inclusive and her hopes to see the world getting to be a more sustainable place where to live our future.  
JM Ciao Malika, how are you? I know you are working on many exciting projects. How do you usually prep for a shooting, mentally and physically? Do you have some sort of routine?
MEM I approach every single job very seriously, as every client I work with needs to get the most out of our shooting day, which to me means delivering the energy they expect and being at my best physically, but it's a bit more challenging when it comes to being fully present mentally.
Sometimes the atmosphere is tense on set, clients happen to be nervous as they have much pressure delivering high standards results and in my experience keeping the atmosphere light and pleasant can ease out some of this stress. After all, when the atmosphere is fun the work we deliver is just better.
"Modeling has always been about someone representing the moment, but today it's more about a 'collective moment'. "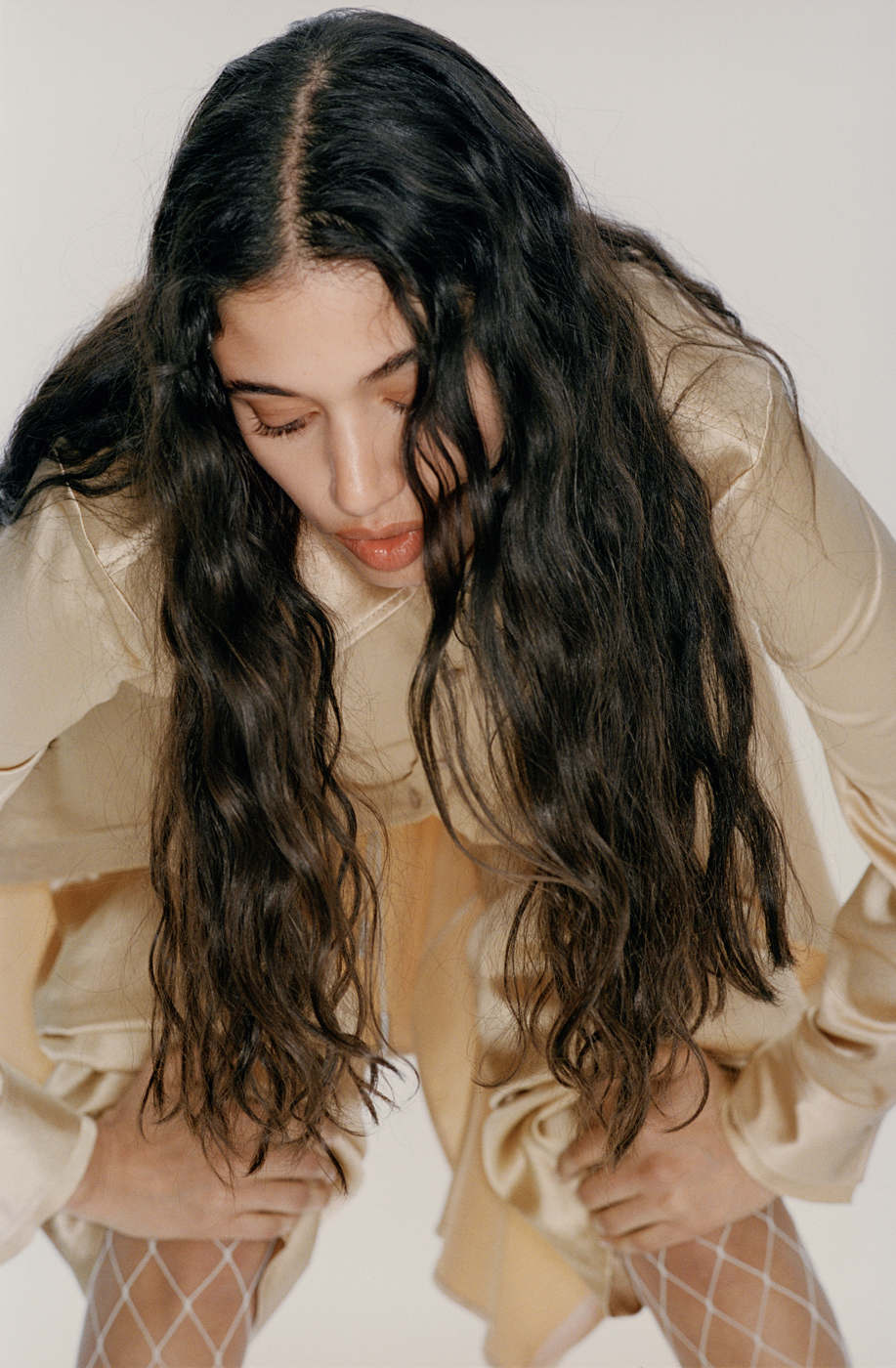 JM How modeling came about? Is it something you had ever thought about before?
MEM No I didn't! When I finished high school, I started university straight away and I needed a job to pay for it! Back then I had been stopped on the street by agents and talent scouts many times, so I decided to give it a try! Destiny was that, when I entered a casting director's office, I met a lady, who happened to be an agent at Viva Paris. She loved me so much that the week after I flew to Paris (for the first time in my life) and signed a contract with them! For one year I tried to juggle both university and modeling, but it was too much, which led me to focus on my career full time.
JM What was your first impact with the fashion industry? I would say it was only in the last 2-3 years that it finally morphed into a more inclusive and diverse environment. What is your point of view?
MEM I feel diversity has always been present to a certain extent, but fashion democratization definitely led to a big shift. You know, modeling has always been about someone representing the moment, but today it is not about that individualistic stardom anymore, it's more about a "collective moment". As barriers and stigmas get debunked, it is up to us, the new generation to keep that change alive. We are "the moment" and this has just begun.
Read the full interview on Muse February Issue 59.